Nagpur News: Teacher's Day seems the day much more than conventional marking of the special day in teacher's life. The relationship between students and teachers stands at new level in sharp contrast to the earlier sharing of warm vibes, thanks to the advent of social networking trend that defines the new format of Teacher's Day. Ahead of the special day, large number of students in Nagpur preferred the facebook or twitter way to greet their favorite teacher.
A peculiar scene has however changed the entire scenario this year. The rising protests in colleges including recent hunger strike have certainly turned the student-teacher relationship sour. "The bond has certainly loosened as the teachers are least bothered about students' future except minting money and grabbing academic gains," said one student on condition of anonymity.
Back in schools, the scene is somewhat pleasant as students still believe their teachers are their best gurus in life. "Where our parents teach us the norms of society it is a teacher who instills within us the practicability of life. However time constraints has certainly taken a toll on its emotional value but here we are…all in one at facebook," said Shubhanshu Shivhare, a class-XI student of Shivaji Science College.
Trending tweets, flourishing facebook…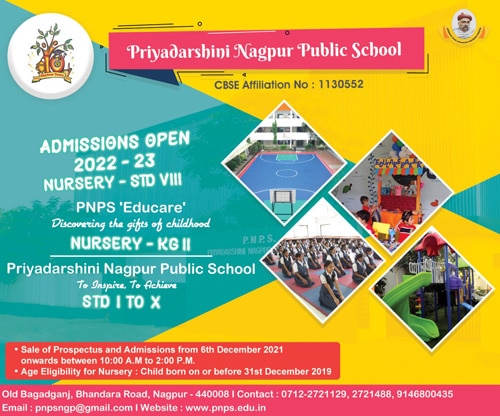 Tweets and social messaging appears to have filled up the void of words expressed in appreciation of teachers. "Even dialing up the number of those who taught us the numbers is a good idea", quips Siddhartha Ramteke. The wishes have been restricted to only teachers who trend on twitter and have their facebook page. Rest have to certainly wait. Instead, not all the students tend to wish their teachers. One of the students who joined the recent protest at Samvidhan Square reiterated, "Our future is at stake, thanks to the cruel moves of our senior teachers. How can we expect such a step from our gurus and under such a situation how you expect us to respect them?" The latest phase has certainly taken its toll on respect towards teachers.
Don't treat all with same yardstick : Professor
A senior professor in a reputed engineering institute admitted the sorry state of relations between teachers and students but chose to opine otherwise. "Not all the teachers can be gauged through single microscope. The virtues are not for change, for sure. So I request the students and teachers to rein the situation and control damage before it gets beyond repair," he quipped.
Relations going worse, teachers should take control : Sudhir Bhave
City's senior psychiatric Sudhir Bhave laments the pathetic state of teachers and students relationship. He opined, "The equation between teachers and students has certainly gone worse and I would partially blame teachers also for the same. Gone are the days when teachers were considered as apostle of learning. Common practice is just drawing salaries and no firm focus on students. Coming on to students, a general trend is observed in the change in nature of every relationship. While in older times the younger pays respect and share cordial relation with their elders. That trend is declining and moral values no longer hold ground. Even then, I would say ultimately it is the responsibility of the teachers to set the equation right. We can still see teachers commanding huge respect in not so high profile institutes. So the onus lies on teachers to cover the damage."
Tweet your teacher @nagpurtoday1