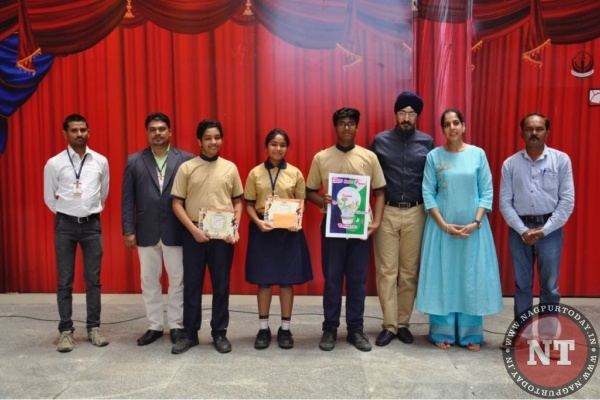 Nagpur: Collage has been the best relevant form of art making as it is made of stuff that we come across in our day to day life. Edify School has organized "collage Making Competition" on 22nd April, 2018 on the occasion of " Earth Day" where the students of four houses took part and came up with their talent in artistic forms. The topic was "Earth Day Boones-Banes" where the participants picturised the ways by which we can save our mother land and can make it more teeming.
This intrahouse competition was judged through online portal by face book by the parents, friends & well wishers.
The school Directors Mrs. & Mr. Inderpreet Singh Tuli appreciated the winner Team of Grade 6B Earth House and the runner up Grade 7B Earth House. Also in the poster Competition Grade 10 A grabbed the first position and 2nd was secured by Grade 10 B Earth House.
Our Principal Dr. Plex John motivated the participants and stressed that today it is our need of the hour to spread awareness about the Pros & Cons of the unethical practicing towards nature.
Special thanks to Pramod Shendre and Abhishek Chourasia accompanied by Tushar Gourkhede for the successful completion of the event.