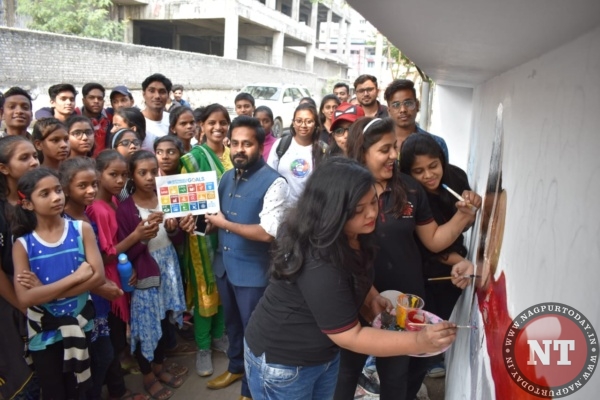 Nagpur: With cleanliness as a mantra, a team of Yoga Dharnendra Multipurpose Charitable Society and students of Chitrakala Mahavidalya undertook a beautification, cleaning and restoration of Gandhisagar Lake recently.
The wall along the lake in front of Raman Science Centre was aesthetically painted and the premises cleaned. The paintings were based on various themes on United Nations Sustainable Development goals such as eradication of hunger, poverty, quality education, gender equality, climate change, etc.
The students used tyres of vehicles, water bottles and pipes to beautify the surrounding of Gandhisagar Lake.