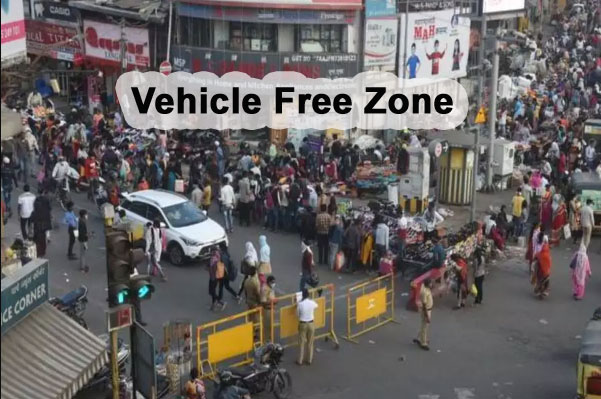 Nagpur: Sitabuldi Market on Friday was declared as 'Street for People' on behalf of Nagpur Smart and Sustainable City Development Corporation. Nagpur Mayor Dayashankar Tiwari and Nagpur Municipal Commissioner Radhakrishnan B inaugurated 'Street for People' initiative at Variety Square on Friday morning.
In a bid to provide a new look to Sitabuldi Market under 'Street for People' initiative; the market will be made beautiful and safe for the citizens who come for shopping.
It is pertinent to mention that, a meeting was held at Smart City Hall of the NMC Headquarters in this regard. In the meeting Smart City Environment Department Officiating General Manager Dr Pranita Umredkar had a discussion with Sitabuldi Hawkers Association representatives on 'Street for People' project.
Dr Umredkar informed the officials of Hawkers Association that in the next 15-days, the project will be implemented on a pilot basis from the Smart City in a distance of 300-metres from Variety Square.
'Street for People' is being implemented under the Central Government's Urban Development Ministry.