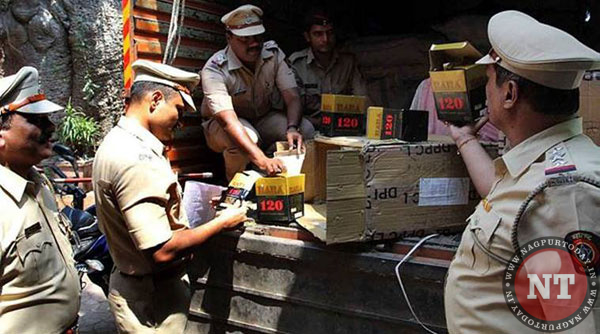 Nagpur: A special squad of Food and Drugs Administration (FDA) and Zone 5 police jointly raided a godown on Kalamna Road, Kamptee and seized a stock of banned scented tobacco and Paan Masala worth Rs 2.56 lakh.
According to reports, the raid was carried out on the godown of Baba Nanak Provisions, owned by Rajkumar Shrichand Sachdev. Packets of various brands of scented tobacco and 256 kg of tobacco were seized in the raid. The raiding FDA officials found the accused firm was dealing in banned scented tobacco and its other tobacco products slyly. The sale of scented tobacco, gutkha, paan masala has been banned in the State.
The action was carried out by the FDA squad led by Assistant Commissioners Shashikant Kekre and Sharad Kolte. The police team was led by Police Inspector Jitendra Thakur. An offence under Sections 188, 273, 328 of the IPC read with Sub Sections 3 (1), 22 (5), 26 (2) (4), and 59 of Food Safety Act and further probe is underway.
The FDA Assistant Commissioner has appealed people to inform them on 07122562204 if they notice clandestine sale of the banned scented tobacco, paan masala and other harmful products.