Kanhan police launch manhunt to arrest truck driver and investigate the matter from all angles.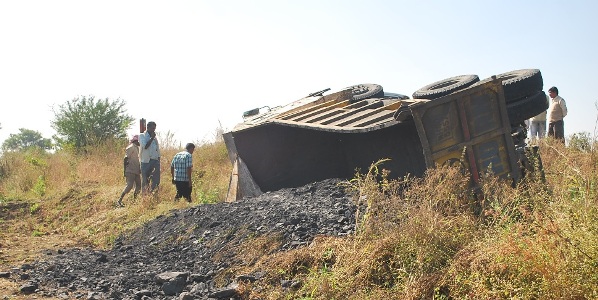 Nagpur News.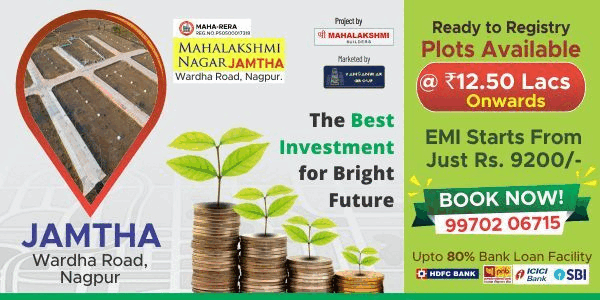 The stealing or smuggling of coal got exposed accidentally when the 10-wheel truck laden with coal ran off the road and turned left side down near Kanhan.
According to Kanhan police, the truck (MH-40 5557) got loaded with 15-20 tonnes of coal from Godegaon mine of Western Coalfields Limited (WCL) and was supposed to unload the coal at Dumri Siding. However, the driver Vilas Lokhande straightaway drove the truck to other way with allegedly "clear intentions of stealing or smuggling" the coal. However, when the truck reached at "Y-Point" near Sai Baba Ashram School, the driver lost control and the truck ran off the road and turned left side down at about 9.30 pm on Wednesday. The driver Vilas Lokhande immediately fled the spot. The coal is approximately worth lakhs.
Meanwhile, the WCL security personnel and staff at Dumri Siding started a search for the truck as it did not reach the Dumri Siding for unloading of the coal till late night. The next morning, the Godegaon WCL Security Officer came to know that a coal laden truck has met with a road accident and turned down. He reached the spot and then lodged a complaint with Kanhan Police Station in this connection. The Kanhan Police Inspector Ashok Bagul directed PSI Bhole, Namdeo Dhande, Sunil Faye, Ajay Yadav to reach the spot and start investigation. The police have charged the truck driver Vilas Lokhande with stealing the coal offence and other offences and booked him under relevant Sections of the IPC. Police have launched a manhunt for arresting the driver and probe various angles of the incident.