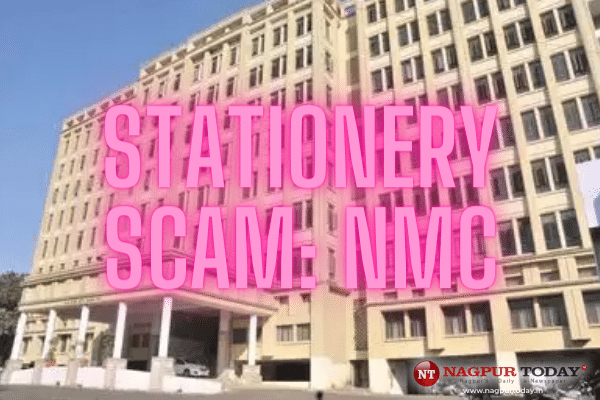 Nagpur: Retired Sessions Judge S P Muley has been co-opted as expert member on the committee appointed by Mayor Dayashankar Tiwari to probe the Stationery Scam of Nagpur Municipal Corporation (NMC).
At a meeting of the committee headed by Ruling Party Leader Avinash Thakre, name of Judge (Retd.) Muley was finalised. He has worked in the Consumer Protection Court and was also the Registrar of the Mumbai High Court. Muley has extensive experience of working in a number of inquiry committees.
The meeting was held, on Thursday, at Dr Panjabrao Deshmukh Memorial Standing Committee Hall at NMC Headquarters in Civil Lines. Besides Thakre, Leader of Opposition in NMC Tanaji Wanve, Adv Sanjay Balpande, Sandeep Jadhav, Vaishali Narnaware, all corporators, along with Deputy Commissioner Nirbhay Jain and Legal Officer Suraj Paro were present at the meeting.
During the last meeting, Municipal Commissioner Radhakrishnan B was instructed to issue a letter to the Commissioner of Police seeking inquiry into stationery purchases of all departments of NMC. However, as the Commissioner of Police was not keeping well, it was decided to send a letter to him by post.
After the Commissioner of Police recovers, the inquiry committee members will meet him in person and submit the request, said the Chairman of the Committee. The department has proposed the names of three auditors before the committee for co-option.
Committee member Jadhav said, they will discuss with these three and decide to include one of them in the Committee at a later stage. Thakre directed the general administration department to submit the documents for scrutiny. In case the original documents are with the police, a photocopy should be submitted to the Committee.
The Committee was forced to probe lapses on part of administration that led to surfacing of scam wherein contractors were given payment while they failed to supply the stationery to NMC. The issue has generated quite a heat in the civic administration and given city fathers some upper hand to corner the bureaucracy