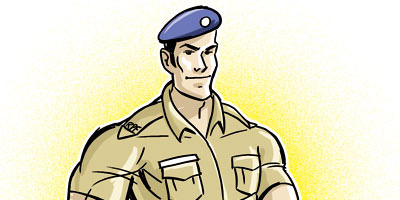 Three Railway protection force constables consumed alcohol in the waiting room of the Kalmeshwar railway station and then assaulted the Station Master on Monday night. An FIR with the Government Railway Police station at Nagpur has been lodged against the RPF men. despite the audacity of the three, the RPF are trying to protect their constables. DRM Brijesh Dixit has ordered an inquiry.
Manoj Ghodeshwar the station master of Kalmeshwar reported for work at 10.00 pm. As there were a couple of hours for his duty to begin, Ghodeshwar arrived at the waiting hall to rest. He saw RPF constable Amitkumar Shivhare along with 4 other constables consuming alcohol. Upon inquiry, the station staff said that 5 were in the hall since 7.00 pm. On seeing Ghodeshwar, the constables finished thir drinks in a hurry and left. 10 minutes later, 2 of them returned and started asking Ghodeshwar about his credentials. Ghodeshwar in turn questioned the constables who were not in their uniforms about their identity. Agitated by this, they started beating Ghodeshwar. Due to the drunken state of the constables, no one intervened. After sometie, Shivhare intervened and pretending to save Ghodeshwar, he scared the culprits away.
Ghodeshwar then notified the RPF officials and lodged a complaint with the GRP. Ghodeshwar was taken to Mayo hospital where he was examined and later sent back as there were no external injuries. He has now been admitted to the Central Railway Hospital as he is suspected to have suffered internal spine injuries .