Nagpur.
State will soon have agriculture processing policy focusing on the need to establish food parks in Maharashtra said Shri Vikas Jain, Joint Director of Industries Gov. of Maharashtra while speaking as the Chief Guest at Seminar on Salient Features and Amendments in PSI-2013 organized by Nagpur Branch of WIRC of ICAI. With changing scenario in the industrialization, chartered accountants have to walk abreast with the changes, he advised further. He asked the CAs to act as consultants and help in creating wealth in books of the industrial client by informing them about the benefits of the new schemes introduced by the state government from time to time. He informed that Government of Maharashtra is in the process of finalizing new IT Policy as well SEZ and EOU policy to attract investors in backward areas of state to encourage development in such areas. He said that Package Scheme of Incentives 2013 is best scheme announced by government for MSME sector and revolves around technology up gradation, water audit, credit rating etc. He assured CA professionals all the help and cooperation in all procedural matters at DIC.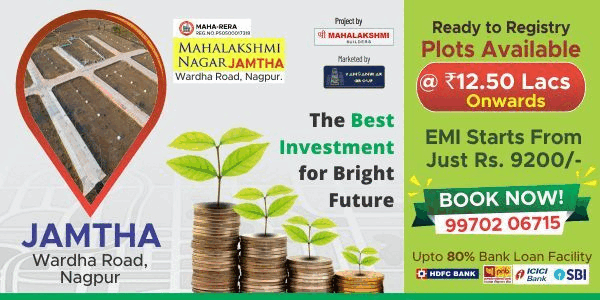 Chairman of Nagpur Branch CA. Ashwini Agrawal in his welcome address said thatwithout Industrialization economic development of the country is not possible and industrialist by taking capital, profitability and operational risks set up a unit and also creates employment opportunities for many. To encourage and give opportunities to Industrialists in the state, The State of Maharashtra has declared the new Industrial, policy to ensure sustained industrial growth through initiatives for development of key potential sectors, he added. He further said that the policy envisages grant of fiscal incentives to achieve higher & sustainable economic growth with emphasis on balanced Regional Development through greater public & private investment in industrial development. He said that current subsidy scheme in the form of PSI 2013 is a better than PSI 20017, but various bottlenecks needs to be amicably settled and resolved to achieve and deliver the intended benefits from the scheme. He further said that with these types of program members will be updated with government policies about investment incentives so that they can properly guide their clients.
CA. Julfesh Shah, Vice Chairman WIRC said in his address said that various incentives are available in PSI-2013 scheme in the form of VAT Refunds, Stamp Duty Exemption, Power Tariff Subsidy, Interest Subsidy and Reimbursement of fees as incentive for strengthening of MSME for technology up gradation, quality certification etc. He further said that various measures for simplification of procedure in availing subsidy has been made but still various flaws and anomalies are remaining which needs to be addressed and rectified like micro incentives, credit rating etc. "Although the scheme is good as compared to PSI- 2007, but still there are certain bottlenecks which require immediate attention," he added. He further added that this scheme has opened new area of practice for young CAs and appealed to new members to practice in this field.
CA. Kirti Agrawal, Vice Chairman co-ordinated the proceeding and CA. Swapnil  Ghate, Secretary proposed formal vote of thanks.
Prominently present on the occasion were CA. Swapnil Agrawal, CA. Suren Duragkar, CA. Umang Agrawal, CA. Kirit Kalyani, CA. O.S. Bagdia, CA. Bhagwat Thakre, CA. R. Shah, CA. Amit Lukka, CA. R. B. Pethe , CA. R. D. Parakh, CA. Arun Bafna and more than 200 Chartered Accountants.