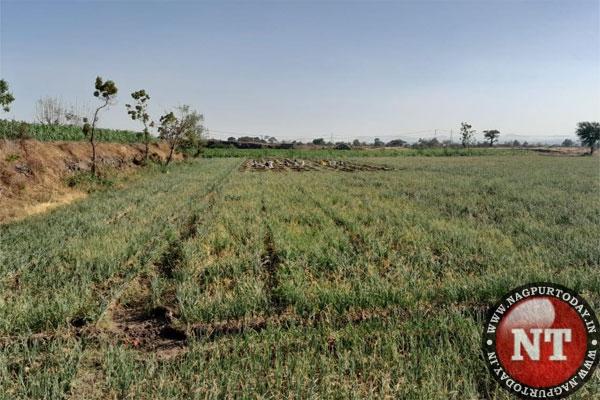 Nagpur: The Maharashtra Government has recently introduced a streamlined process for obtaining Non-Agricultural (NA) permission for land purchases, significantly reducing the waiting time and eliminating the need to approach multiple agencies. According to a report in local English daily, this new development aims to expedite the process and enhance efficiency.
Under the existing provisions of the Maharashtra Land Revenue Code, 1966, Section 42 states that prior permission from the concerned District Collector is required for utilizing agricultural land for non-agricultural purposes. Additionally, Section 44 specifies a 90-day time limit for decision-making on applications seeking conversion of land use. The section also outlines the procedural guidelines for obtaining the necessary permission.
However, it has been widely observed that delays occur at the regional level during the implementation of Sections 42 and 44 of the Maharashtra Land Revenue Code, 1966. As per the current procedure, individuals must first obtain a Sanad of NA from the Collector and subsequently seek permission from the Regional Town Planner in accordance with the provisions of the Maharashtra Regional Town Planning Rule, 1966. This two-step process has led to inconvenience and time-consuming delays for citizens.
To address these challenges, the Maharashtra Government has introduced the Building Plan Management System (BPMS), an online platform that aims to simplify the NA permission process. Under this new system, the department will accept conversion tax payments and issue the Sanad electronically. Once the Revenue Officer receives the payment, they will proceed to clear the NA proposal. The certification received through BPMS will automatically trigger the release of development permissions, further streamlining the process and eliminating the need for dual permission.
By implementing the BPMS, the government aims to curtail malpractices in land dealings, particularly instances where individuals attempted to obtain NA permission for the same land multiple times. Previously, developers had to visit multiple offices and endure lengthy waiting periods, but this new system eliminates the need for such inconveniences.
The adoption of the Building Plan Management System marks a significant step forward in simplifying the NA permission process in Maharashtra. The digitized and automated approach is expected to enhance transparency, reduce bureaucratic hurdles, and improve efficiency in land transactions. With the introduction of this streamlined system, the government seeks to facilitate smoother land purchases and mitigate delays, ultimately benefiting the citizens of Maharashtra.
CREDAI Maharashtra Vice President Mahesh Sadhwani said, "Real Estate developers were suffering as they needed to seek many permissions after purchasing the land. In some cases, the process used to take even more than one year for starting the construction even after land acquisition. Our Association is thankful to Chief Minister Eknath Shinde and Deputy Chief Minister Devendra Fadnavis as this decision will speed up the process," he said.
An important feature of the new system is digital updation of revenue records. It will prevent unnecessary visits to multiple offices. It will help in faster completion of the construction projects.