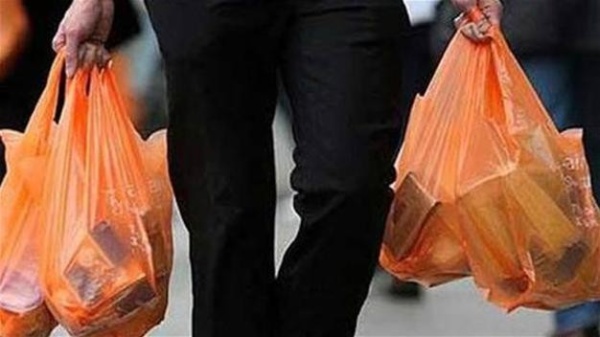 Nagpur: Maharashtra Government has banned the sale and use of the plastic and thermocol items. Though this may be a good step towards saving the environment but has not given any alternative for this. Many who survive on sale and use of this will be the real sufferers. The shopkeepers, manufacturers of this disposable items are sure to receive set back. The State Govertment has banned the plastic and thermocol environment ( manufacturing usage, Sales Transport Handling and storage under the Maharashtra Non-Bio-degradable Garbage Control Act of 2006.
But it may be mentioned that many items have been exempted from this ban like garbage bags, bags for farm fertilizers and other product use, milk pouches, and plastics used for medicines as wrappers. The manufacturers of these items will have to print on bags for what it is going to be used. Since the government has allowed half litre pouches of water the cottage industry people are going to suffer. The traders and shopkeepers have been given just one months time to destroy the disposable items or else sell it outside the state.
The govt has started a peculiar scheme of destroying the milk and water bottles or pouches. If the customers return the pouches or plastic bottles they will be given 50 paise for pouches Re1 or 2 for bottles. This appears very silly as no person is going go to return the pouches or bottle to get Re one or Rs two.
NMC entrusted with work of collecting waste pouches, bottles
Nagpur Municipal corporation has been entrusted with a responsibility of collecting the plastic waste and sending it to plant for recycling it. But here there is only a plant to recycle the plastic pouches . But what about the plastic bottles as there is no plant, no thought has been given to it. Now the NMC does not have an alternative for this.
The government has set up a special committee. This committee is supposed to give suggestion to govt on what other things can be banned and what changes can be made in the decision. Through a GR govt has also given instructions that the traders can sell the plastic waste to the recycle plants in other states which just impossible for traders.
Alternative to plastic and public awareness must
Supporting the decision of government the Green Vigil Foundation's Founder Kaustubh Chatterjee opines ban on plastic is must but government before banning these things should have thought of an alternative for the plastic and thermocol. Before banning public awareness is must as the ban would create problem right from shopkeepers to common people, he said. Kaustubh Chatterjee fears in place of plastic would be replaced by paper bags and for this many trees would felled. Again the question of Global warming would arises.
25 lakh have become jobless and 5 lakh companies closed down
One the plastic manufacturer Manish Jain says govt has taken a wrong decision. The manufacturrers and traders have not been taken into confidence. Due to this decision 5 lakh industries have closed down and 25 lakh people have become jobless. When the traders met Chief Minister Devendra Fadnavis and Union Minister Nitin Gadkari in this regard, they got a positive reply.