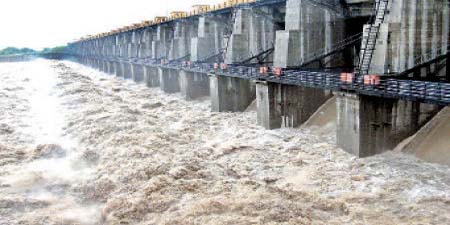 Nagpur News : The State Government is all set to present the White Paper on the actual status of various irrigation projects across the state in the upcoming assembly session inNagpur. However, the reverse side of the picture terms the move as not good for Vidarbha's agricultural health.
It has been recommended in the white paper to stop or withdraw the projects which are in its initial stage or those in which the net expense incurred have not gone beyond 25 percent of the total project cost. This could hamper series of irrigation projects going on in various districts across Vidarbha, includingNagpur. The white paper recommends to divert the funds approved for these crawling projects towards the schemes that have completed more than half of its work.
It may be noted that most of irrigational schemes in Vidarbha were initiated with huge announcements. Much political noise was created to take the credit of rolling out the projects. Later, the local politics and various other issues including fund generation hampered the speed of these projects. Most of these projects have been lying defunct for as long as 20 years. For instance Human Irrigation Project in Chandrapur got clearance from forest department after a prolonged wait of 20 years.
Besides, there are various other projects like Jijau Project andLower Painganga, in which the expense could not be taken ahead of 25 percent despite the years gone by.
Moreover, various projects have badly crippled with no work started yet. Under the current scenario if the recommendations of white paper are approved then projects in Vidarbha would be certainly at the suffering end.
The deliberate move to bring white paper on the availability of resources and the expenses incurred on the projects sanctioned between 1999 to 2010 is seen as an exercise to accord clean chit to former deputy Chief Minister Ajit Pawar who came under clouds for irregularities surrounding these project and had to tender resignation thereafter.