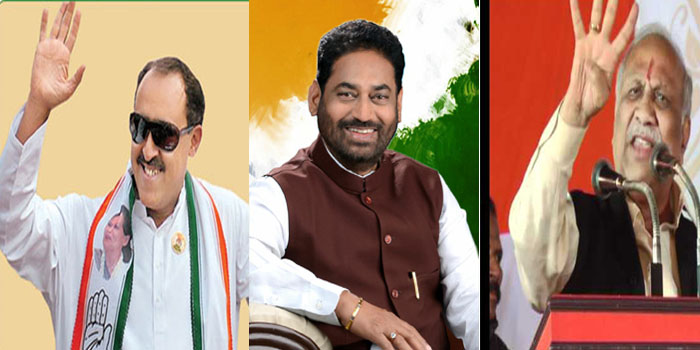 Nagpur News.
Majority of Congress leaders and partyworkers in the state are planning to contest upcoming Lok Sabha elections without any coalition. All are reportedly stressing high to convince high command on this count.
Reliable sources in the party circles informed that the state Congress is even ready with the blue print in this regard. Leaders in Nagpur claimed that the idea would be discussed further at the national level Congress meet to be held in Jaipur.
Contesting all alone seems to be hard nut to crack for Congress leaders but they exuded their confidence over positive results on all 48 Lok Sabha seats in the state.
There has been a Congress-NCP coalition government in Maharashtra since 1999. Since the coalition only led to strengthening NCP, Congress has kept its fair share of 25 seats, of which, the party is sure to win over 15. On the other NCP is assumed to make it on 7-8 seats out of its 23 seats.
Congress has its strong hold on Bhandara Lok Sabha seats and the information to this regard has even rendered to the high command. The party confidante have even updated the party president about the ongoing anti-Congress activities by NCP. The leaders even claimed that the party could win 23-25 seats if it contests all the 48 seats.
State Congress Chief Manikrao Thakre informed that the party has began preparing for the 2014 Lok Sabha polls. The campaigning would include elaboration of the development works carried out by the Congress-NCP government. The party workers would reach out to the voters both at rural and urban level.