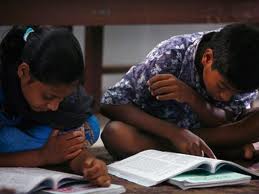 Nagpur News: Class X students of a Maharashtra State Board school in Gandhibag reached the exam centre for their Marathi winter examination paper on Wednesday afternoon, only to be told that the paper they were to give had been scheduled for 11th October.
Due to a misunderstanding with the school management, the students due to give their winter exams had confused the name of the subject mentioned in the complicated time- table provided by the Board, consequently getting the date wrong. According to the time table, students of those schools who have Marathi as a second or third language had their Marathi paper on the 17th. For students of this particular school, being a Hindi Medium school, the paper was different and scheduled for October 11.
The principal of the school has acknowledged the confusion, and promised to get the students out of the situation.