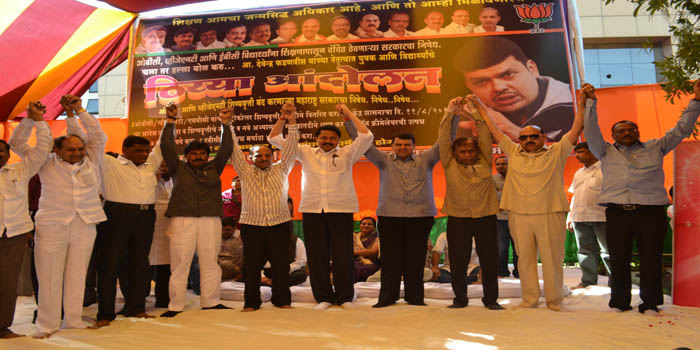 Nagpur News : It's preparation time for BJP who is seeking to corner the state government on various issues in the upcoming assembly session in Nagpur. Setting the tone for action, BJP state general secretary and MLA Devendra Fadnavis initiated the issue of stopping scholarship to OBC and VJNT students demanding the state government to retain the scholarship to these categories with immediate or else be prepared face the music. He warned that not a single minister would be allowed to enter Vidhan Bhawan if the demands are not met with.
Launching the 'Thhiyya Andolan' outside collector's office on Tuesday, Fadnavis addressed large number of students gathered there. The program was organized by Bharatiya Janata Yuva Morcha – students' arm of BJP.
He alleged state government's conspiracy to keep the students falling under OBC, EBC and VNJT categories from right to education, saying that it is not interested in opening government run colleges any more, making the students play puppets at the hands of private colleges. This has only promoted trading in education, he added.
He said that the students earning less marks get easily admitted to private colleges against the hefty amount. On the contrary, a major section of students in the state belong to the family does not have the annual income of more than Rs 25,000, and the yearly fee for seeking education goes far more than this.  He stressed the need for educating and training the students as he said that 60% of the citizens in India are below 35 years of age. He predicted that India would have its biggest share in providing Human Resources to the world by 2020.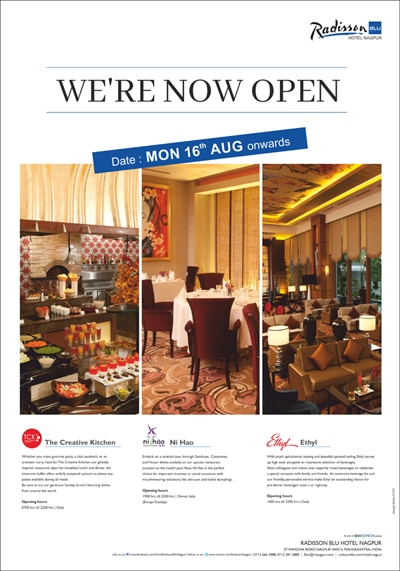 He lamented that at present about 2 lakh students are being deprived of scholarship, adding that the scholarship to students were started in 1998 by Atal Bihari Vajpayee government at the Centre. In the state MLA duo Devendra Fadnavis and Nana Patole raised this issue in the state assembly and get approved the scholarship to OBC students. However, for the last two years the government has stopped studentship stating the lack of funds. Till date, the total due on government is about Rs 1100 crores.
Speaking on the occasion MLA Nana Patole said that a highway jam andolan would be initiated on December 5 in Bhandara in support of the demand.
Mayor Anil Sole said on one hand the government presses to invoke Right to Education, while it runs shy in providing the facilities to the students. He said that government differs in its words and action.
MLA Krishna Khopde and Sudhakar Deshmukh were also present on the occasion.