Nagpur News:
Rains have started in Nagpur and to avoid water logging on city roads and at public squares the cleaning work of all IRDP roads and nullahs should be done in the right earnest instructed standing committee chief, Narendra Borkar.
Standing committee chief, Narendra Borkar held a meeting in presence of Municipal Commissioner, Shyam Wardhane, health committee chief, Ramesh Shingare, at Punjabrao Deshmukh Memorial, Standing Committee Hall at 12 noon. In view of likely heavy rains, the possibility of loss of life as well as resources cannot be ruled out therefore the measures to be adopted for facing any eventuality were discussed. The zone wise preparations were reviewed.
Municipal Commissioner, Shyam Wardhane said that all the concerned staff members have been instructed of the measures to be taken. There are also instructions for warning the owners of buildings where water gets logged in the basements.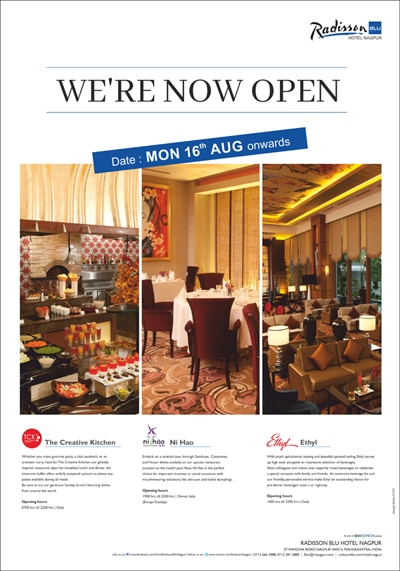 The rivers Pilli and Nag flowing through Nagpur create problems for low lying areas and the people residing there. In the event excess rains these residents have to be shifted to safe school buildings and social halls. For this mobile numbers of headmasters of the schools, availability of keys of the building have too been discussed and instructions given accordingly. The rivers are to be deepened at few places, de-silting has to be done and lids put at proper places. The areas where there were serious water logging problems last year have to be surveyed and preventive measures are to be taken, informed Municipal Commissioner, Shyam Wardhane.
Every zone will have an emergency control room. Due to strong winds, on many occasions, trees get uprooted and have to immediately removed to avoid further problems. Sarpamitras (Snake lovers) and expert swimmers are to be contacted and their cell numbers kept ready. Many such measures were discussed in detail at the meeting.
Health and medical committee chief, Ramesh Shingare, superintending engineer, Prakash Urade, executive engineer, Shyam Chavan, executive engineer, Dilip Jamgade, executive engineer, Manoj Talewar, SS Gaikwad, chief fire officer, Rajendra Uchake, health officer, Dr Ashok Urkude, gardens superintendent, Narendrachand Shrikhande, Hotmix engineer, Rajendra Gurnule, zone assistant commissioner, Rajesh Bhiwgade, Mahesh Morone, Ganesh Rathod, Prakash Warade, Ashok Patil, Vijay Humne, Rajesh Karade, Subhashchandra Jaidev, disaster management cell officer, Sunil Raut, Keshav Kothe and all zone junior engineers were present at the meeting.