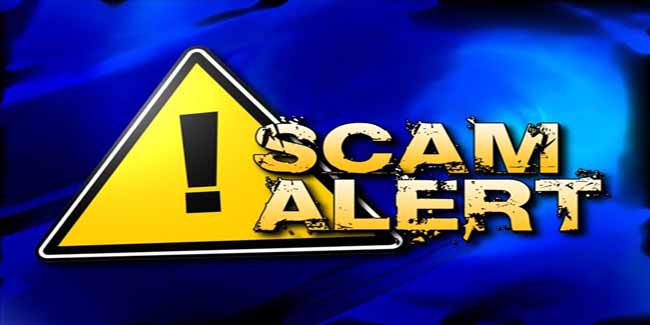 Nagpur News.
While the Nagpur Municipal Corporation (NMC) Commissioner Shyam Wardhane has been crying over the funds deficit in the civic body exchequer, he has bluntly overlooked a major goof up in the funds approved for developing a smart phone based technology for grievance redressal system. The proposal to issue work order to a company for the concerned task for a consideration of Rs 45 lakh per year was duly approved by NMC Standing Committee in its recently held meeting. The total cost of the project was put up at Rs 79 lakh which experts say stand far beyond than what is really incurred. The software and server experts suggested the expense for the task, even if kept on the higher side, should not exceed Rs 5 lakh.
When the scam in the making was brought to the knowledge of ruling party leader in NMC Pravin Datke, he told that he was obliged to have this sound piece of information and would immediately call upon the concerned officials involved in the process to inquire about the facts. Datke promised immediate action to check the undue pilferage of funds.
Similarly Leader of Opposition in NMC Vikas Thakre insisted upon checking the whereabouts of the company and cost of the project. "I would fetch the concerned document and raise necessary objections to the alleged goof up", he told Nagpur Today.
NMC Standing Committee Chief Avinash Thakre however defended the project and justified the cost stating that it would be an independent complaint cell which would receive online complaints, related pictures and pass it on to the concerned department. He said, "It's far more than just a mobile application. It will have a dedicated server and work on satellite technology with location identifier and SMS generation set up. We had even plan to go for IVRS system but it was going too costly. Even setting up dedicated call center would have charged us somewhere around Rs 55 lakh. So this was the most cost effective mode for going ahead with our plan."
Thakre said that the total cost to be paid to the company is Rs 79 lakh and since the Standing Committee has the powers of approving Rs 45 lakh only in an year, rest of the amount would be approved next year.
However when Nagpur Today checked upon the top IT companies who manage web based dedicated servers, they stated in contrast to Avinash Thakre's claim. Arun Singh, Managing Director of Nagpur based mobile application company SRS Infosystems Pvt Ltd said even if such an application has to be developed upon dedicated server along with all the required services like SMS generation, satellite projection, location identifier etc., the cost at the most will not go higher than just Rs 4-5 lakhs. "Even if we keep the things on much higher side then also the cost stand somewhere around Rs 5 lakh with a very nominal yearly maintenance fee. So Rs 79 lakhs is clearly very high cost", Singh countered.
Meanwhile sources confirmed that mobile application for many hi-end online shopping websites like Flipkart, OLX which handle nationwide online traffic, were designed for not more than Rs 50,000.
Another expert from IT field informed that adding dedicated server for complaint redressal is not just required. It could work upon already existing NMC site. Secondly, SMS generation and location identifier all comes by default in such a system and so anyone listing such services to justify the cost does not have proper knowledge in this area.
This pointed to serious scam cooking up in NMC that indicates siphoning of tax payers' money. It also exposed the tall claims made by NMC Commissioner Wardhane who often doles out austerity measures by cutting the development costs.
When Nagpur Today contacted Shyam Wardhane, he appeared reluctant to give a sincere ear to the goof up. "Please name the company who can provide the concerned system at reasonable cost", he asked and hanged up. Later all attempts to call Wardhane failed as he never responded to any of the calls. This has raised serious concerns about his intentions.
Whims and fancies ruled
Wardhane had recently issued a circular directing heads of all the departments and assistant commissioners of all 10 zones to cut expenditure on development works. However, standing committee headed by Avinash Thakre saw this as a big setback for developmental works. But the whopping expense of Rs 79 lakh on the smart phone based complaint redressing system has exposed the real motives of both of them.
The standing committee has also approved the proposal seeking extension to project management consultant DRA Consultancy in Pench IV water supply project. The extension has been granted up to March 2014. At the same time the standing committee also increased the consultancy charges by around Rs4 crore, taking the amount to Rs13.85 crore.
Nagpur Today View
Skeletons are tumbling out of the NMC corridors where Standing Committee Chief and NMC Commissioner appeared hand in glove over the major blunder amounting to siphoning off citizens' hard earned money. NMC already has fully fledged website in place where complaints section is also provided. The civic body could have tried to improvise that section instead of splurging unnecessary and unjustified amount over establishing such a system. The choice of company for awarding the contract also exposes the real intention of the leaders and officers. This shows how serious the authorities are, when it comes to making proper use of public money, particularly at a time when NMC is starving of revenue crisis. A detailed inquiry should be sought to expose the scam. Public representatives should come out and check the series of irregularities being committed in mutual connivance. Let's act before it's too late.