Nagpur: Don't be surprised! An amount of staggering Rs 2125.52 crore deposits is lying with State Bank of India (SBI) unclaimed. The amount belongs to 65.82 lakh account holders.
The statistics were revealed in information obtained by an RTI activist Abhay Kolarkar under Right to Information (RTI) Act. Most of these unclaimed deposits are in the names of deceased account holders or people with multiple bank accounts, SBI reply said.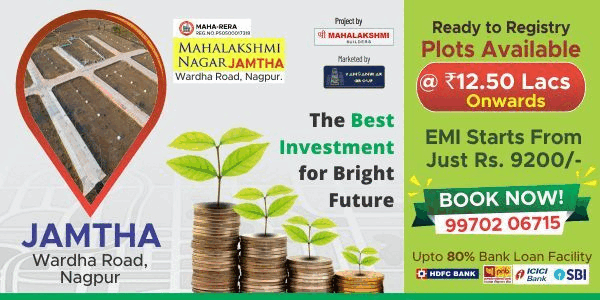 The RTI reply further stated that the unclaimed deposits might be 'benami' or in some cases, it might be that someone lost track of bank deposits due to improper maintenance of financial records. When an account holder passes away, legal heirs sometimes fail to claim his/her bank deposits as they are mostly unaware about it. The unclaimed deposits may be relating to such cases too. Reserve Bank of India (RBI) has made it mandatory for the banks to publish a list of inactive or inoperative accounts for 10 years or more on their websites. It is possible for the depositor or legal heir to claim such amounts.
Section 26 of Banking Regulation Act, 1949, mandates that banks submit a return of all accounts in India that have not been operated for 10 years to the RBI within 30 days after the close of each calendar year. But Section 26A says that it does not prevent a depositor or claimant from claiming the deposit or operating the account after the expiry of the period of 10 years and the banking company is liable to repay the amount.
According to information,SBI has deposits of Rs 66,825 crore of pension funds of the bank employees. The lead bank has merged six banks in its fold and now the total number of its employees are 2,63,538. The bank has closed 1,805 branches after merger of banks.
Forged currency notes:
The State Bank of India received forged currency notes valued Rs 87.89 lakh in last one year from April 1, 2017 to March 31, 2018, revealed information received by Abhay Kolarkar. Maximum 1,368 notes were of Rs 2,000 denomination while 1,037 notes were of Rs 1,000 denomination. SBI received 9,453 notes of Rs 500 denomination. Surprisingly,a fake note of new note of Rs 200 and 2895 forged notes of Rs 100 denominations also were received by the bank. The bank received total 14,754 forged notes.