St. John's High School student attempts suicide over alleged punishment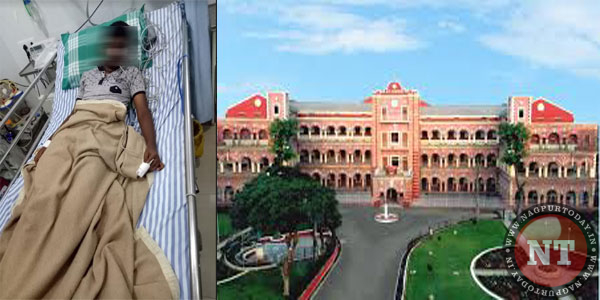 Nagpur: In an alarming situation signalling the growing resentment among new age adoscelent kids, a class 10th boy studying at St John's High School has tried to commit suicide by consuming phenyl bottle at house in Jaripatka on Friday afternoon. The boy was reportedly anguished over the punishments and humiliation he was facing at school at the hands of teacher.
Sources said that the survivor was alone when he brought a bottle of phenyl at 12:30 pm. However his sister saw him consuming the liquid and immediately alerted their parents. Shocked over the incident his parents rushed him to nearby private hospital. His condition is still critical, reported a source.
Jaripatka police station was first reluctant to register any complaint against accused school staff, informed his parents. However RTE action committee Chairman Mohammad Shahid Sharif approached police station and requested Jaripatka police to register a complaint.
Survivor's kin told police that he often used to find ways to avoid going to schools. When they asked him for the reasons, he would inform them that teacher Parag Tarune and supervisor Pramod Kumbhalkar used to beat him in a closed room on regular basis over petty issues.
Parents informed that for last couple of days he used to regularly complain of body ache due to punishment. The same was going on for over one year and situation persisted even after his parents met the school authorities and staff. The boy was allegedly tormented physically and mentally on regular basis which reportedly left him with the thought of ending life.
Mohmmad Shahid Sharif informed that as per norms it is the school principal's responsibility to look after the children but in St. John's high School, neither principal nor any vice-principal has been appointed and the school is left to run by supervisor Pramod Kumbhalkar. Sharif added that under Juvenile Justice Act 75, a case must be registered against the accused responsible for the condition of the boy. "As per the rules we even informed Women and child welfare development officer Vijay Singh Pardesi about the incident but no action was taken from the department's end nor any team was sent to look into the matter," he complained.
The investigation was on till the time of filing the report.