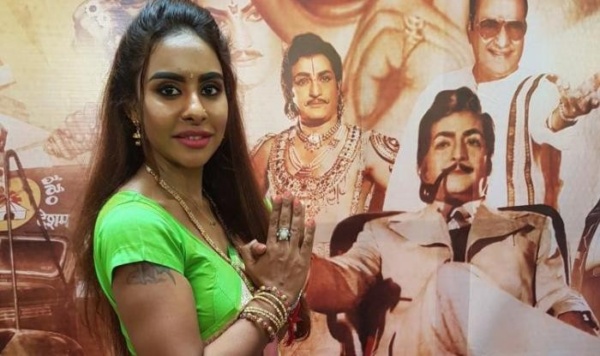 New Delhi: The National Human Rights Commission (NHRC) has issued notices to the Telangana government and Ministry of Information & Broadcasting over alleged sexual exploitation of women artists in the Telugu film industry and also the lack of a proper grievance redressal system. The action comes in the wake of Telugu actor Sri Reddy stripping outside the office of the Movie Artistes' Association (MAA) in Hyderabad last week. She had arrived at the office in the afternoon and sat there semi-naked after taking off most of her clothes one after the other.
She told media that she was forced to take the extreme step because of the "casting couch" in the Telugu industry. She said local producers and directors were roping in actresses from Mumbai, thus depriving the local talent of good opportunities in the industry. She said, "If we come out (with the allegations), they call us prostitutes. I don't know about others. I don't speak about others…I still say the Telugu film industry is my family. I can reject them if they deny me justice."
MAA was quick to respond to Sri Reddy's allegations. Sivaji Raja, a MAA representative, said that the actress' membership application had been rejected and that none of the 900 artists associated with the organisation would work with her. He also warned other members of the fraternity against working with her.
MAA has since barred Sri Reddy who then went on to allege that superstar Rana Dugabatti's brother Abhiram sexually exploited her. She also leaked chats with director Koratala Siva and actor Mahesh Babu. In her series of naming some of the biggest names of Telugu film industry, Sri Reddy has also named filmmaker Kona Venkat. Speaking to a TV channel, she alleged that Venkat invited her to a guesthouse where he forced himself upon her. Rubbishing her allegations, Venkat has demanded an inquiry.