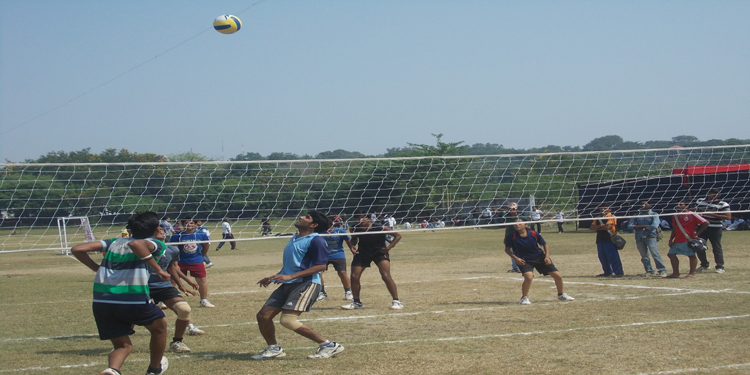 Nagpur News : Crescendo Stripe Up-2012, a 4-day intercollegiate youth festival, was inaugurated today at the sprawling Tirpude College campus. This extravaganza includes both sports and cultural events and was inaugurated by Mr. Jamashp Bapuna, Jt. Managing Director, Dinshawa.
The sports events conducted on 25th are: Carrom: Elimination rounds were conducted for 66 teams; Tug of war: Elimination rounds for 10 girls teams and 11 boys teams; LAN Gaming: Elimination rounds for 40 teams; Football: Elims conducted for 36 teams, of which 18 teams qualified for the next round; Badminton: Preliminary matches were conducted for 12 girl and 42 boys players. More elimination matches to be held tomorrow; Volleyball: Total 12 matches were conducted in the elimination rounds.
Huge response and enthusiasm is seen among the youth for this mega intercollegiate festival Crescendo Stripe Up-2012 inaugurated today. Representing teams from various participating colleges included Raisoni Group colleges, Datta Meghe Institute, J.D. Group Colleges, G.S.College, Hislop College, C.P. & Berar College and many more.
Some more elimination matches, Semi Final and Final matches will be conducted on 26th, 27th and 28th October 2012, adding to the excitement, fun and enjoyment already generated.