The next sales pitch for one of the world's fastest-growing airlines may turn out to be: No runway? No problem!
SpiceJet Ltd., the budget carrier that's seen its stock zoom 899 percent in three years, wants to open up the third-biggest aviation market even more. That means targeting the billion Indians who've never flown before, either because they can't afford it or because they don't live near a functioning airport.
The airline is in talks with Japan's Setouchi Holdings Inc. to buy about 100 amphibious Kodiak planes that can land anywhere, including on water, gravel or in an open field. The deal, valued at about $400 million, would help SpiceJet capitalize on Prime Minister Narendra Modi's ambitious plan to connect the vast nation by air without waiting for billions of dollars in upgrades to colonial-era infrastructure.
"Airports are in short supply in India," SpiceJet Chairman Ajay Singh said. "Lots of the growth in India is happening in small markets, but those small markets have little or no connectivity. So we are looking for a solution where we can get flights to places where no airports exist."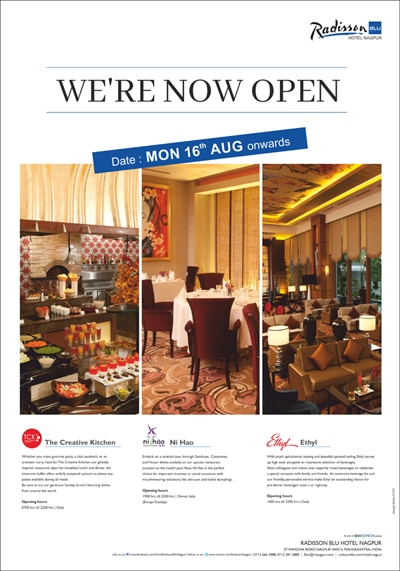 While negotiations continue, Hiroshima-based Setouchi plans to conduct a demonstration water landing in November, said Go Okazaki, an executive managing director in the overseas business division. He couldn't estimate when the deal would close.
India's airlines handled 100 million domestic passengers last year, making it the No. 3 market behind China and the U.S. To handle growth, India will need at least 2,100 new planes worth $290 billion in the next 20 years, Boeing Co. estimates.
PM Modi unveiled a plan in 2015 to bring aviation to the remotest parts of the world's seventh-biggest land mass. The government program subsidizes airfares while offering free landing and parking to airlines. PM Modi envisages domestic ticket sales quintupling in the next decade to half a billion units.
About 97 percent of India's 1.3 billion people have never been on an airplane, according to SpiceJet. But there's a problem finding places to pick up and drop off those passengers.
Only about 75 of the 450 areas designated by the Indian government as an airport or airstrip currently handle commercial flights. That exacerbates the stress on major airports in New Delhi, Mumbai and Bengaluru, where hardly any landing slots are available.
Infrastructure at most of those dormant airports — runways, control towers, terminals and maintenance sheds — has suffered decades of neglect, making the sites unusable.
That's where SpiceJet's amphibious strategy comes in. The Kodiak aircraft, which can seat either 10 or 14 people, is capable of taking off or landing on a 300-meter strip of water or land, and has a range of 1,000 kilometers (621 miles.) That's about the distance between Mumbai and Bengaluru.
The sales agreement could be finalized in as soon as three months, SpiceJet said. The planes, made by Sandpoint, Idaho-based Quest Aircraft Co., could allow SpiceJet to land at as many as 300 of India's currently unused airports, Okazaki said.
"The basic logic for this is that in India, we need last-mile connectivity," Mr Singh said. "The amphibian plane opens up a lot of areas, creates a lot of flexibility."
They also would save a lot of time for Mihin Rosie, who regularly travels from her job in southern India to her hometown in the far eastern state of Arunachal Pradesh, bordering Tibet and Myanmar.
Rosie, 29, now flies from Bengaluru to Guwahati, takes a train to Ziro and then rides a bus or car to her family in Hapoli — an 18-hour expedition. Air service between Guwahati and Hapoli could save her 15 hours, she said.
Lake Town
The Kodiak planes also could be deployed to tourist sites such as the western lake-town of Udaipur, where the airport is far away from the main city, Singh said.
"High-end tourists use amphibious aircraft at exotic locations all over the world," said Amber Dubey, a New Delhi-based partner and India head of aerospace and defense at KPMG. "There's no reason why it can't be successful in India."
Still, hurdles remain before SpiceJet can start scheduling amphibious flights.
The government doesn't allow single-engine aircraft to fly commercially because of safety concerns, and any airline trying to operate amphibious aircraft likely will face opposition from environmental groups, local communities and nongovernmental organizations, Dubey said.
"We've taken this idea to the government, and the government seems to be very enthusiastic," Mr Singh said.
Landing Sites
India's aviation regulators are studying whether to allow such planes into the commercial fleet and are reviewing a list of about 20 proposed landing sites, a government official said, asking not to be identified because of government rules. Decisions are likely by year's end, the official said.
India's aviation secretary, R.N. Choubey, didn't respond to a request for comment.
Mr Singh's relentless optimism helped him bring SpiceJet back from the brink of extinction in 2014 after it defaulted on a $2.2 million fuel bill. Since then, shares have outperformed the Bloomberg World Airlines Index, pushing SpiceJet's market valuation to 86.65 billion rupees ($1.3 billion).
A potential deal with closely held Setouchi Holdings will cap a recent spending spree by SpiceJet. In September, Bombardier Commercial Aircraft said it concluded a firm purchase agreement with SpiceJet for as many as 50 Q400 turboprop airliners, valued at $1.7 billion.
The Gurgaon-based airline also began an order contest that month between Boeing and Airbus SE for wide-body aircraft, indicating it plans to offer discounted long-distance flights to markets including Europe, Mr Singh told Bloomberg TV on Sept. 7.
"Once local communities support seaplane operations and the benefits become visible, we may see seaplanes take off all over the vast Indian coastline," Mr Dubey said. "It's a revolution waiting to happen."