Nagpur: Union Minister Nitin Gadkari's ambitious project of getting seaplane to Nagpur will finally take off as the trial run of the seaplane will be held in second week of November in Khindsi. After examining technical feasibilities, the project is likely to see the light of the day very soon. The new light-weight seaplane is likely to be used for this purpose.
Very little space is required for landing and take off and any decent sized lake including Gandhi Sagar can be used for the purpose.
Three months ago Union Minister for Road Transport, Highways and WRD Nitin Gadkari had announced that seaplane would take off from Ambazari lake soon. Confirming this latest development, Gadkari had said that the trial of this ambitious project which would enhance tourism potential of Vidarbha region, would take place after two weeks.
The Kodiak seaplane designed by Quest Aircraft company of USA had been to Nagpur eight days ago. It had landed at Air India's MRO unit. The officers of the company had brought this 8-seater plane to Nagpur.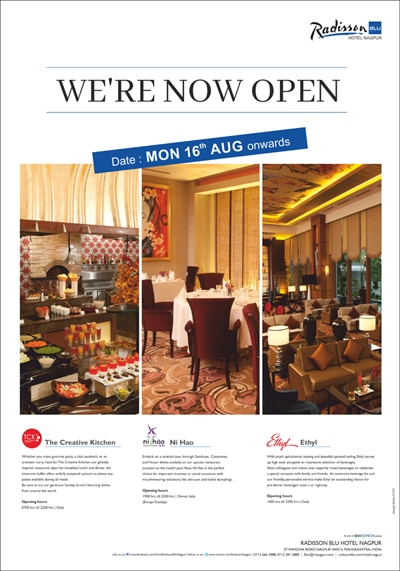 Former Mayor Praveen Datke, General Secretary of BJP South-West Unit Chhotu Borikar and Vivek Dhakras also were present. The trio had inspected the plane from inside.
The project will be an outcome of collaboration of SpiceJet with Kodiak. It can fly using the fuel which is less than half the quantity required for an ultramodern car like Mercedes Benz to run the same distance.
Borikar said that company officials told him that the aircraft would require only 50 meters of space to take off. Though the route is yet to be finalised, but there are multiple options to connect major tourist destinations with Vidarbha famous for its eco and water tourism. Initially, Gadkari had announced that it would take off from Ambazari lake and would reach Shirdi.
Afterwards it was announced that the plane would go to both the places–Shirdi as well as Shegaon.
According to sources close to Gadkari, he wants to run it from Gandhisagar lake, which seems possible as the new plane which landed here last week requires less space for take off. Shirdi has been the center of attraction for many pilgrims across the nation. This holy shrine of'Sai Baba' is located in the district of Ahmednagar and is around 500 kilometers away from Nagpur. Seaplane journey will reduce that time.
It will go to Shirdi via Anand Sagar Lake in Shegaon. Both these holy places are popular among devotees and each day thousands visit these shrines. There is no air connectivity and for a pilgrim from Nagpur traveling through bus or train, it takes ten hour to reach Shirdi.
In the month of August, a meeting was addressed by Gadkari and attended by Atul Patne, Chief Executive Officer of Maharashtra Maritime Board, Dr Deepak Mhaisekar, NIT Chairman; Vijay Waghmare, Director General Maharashtra Tourism Development Corporation (MTDC) held. The meeting had discussed about the seaplane journey. Incidentally, both Patne and Waghmare are also from Nagpur and have taken extra efforts to make this seaplane ride from Nagpur, a reality. Sea-planes have potential to connect beautiful tourists spots of Vidarbha with major cities and airports.
Due to lack of air connectivity, rich and high-networth tourists seldom prefer destinations in rural parts of Vidarbha.