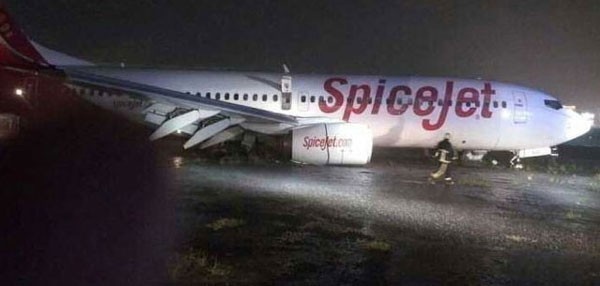 A SpiceJet aircraft SG 1238, arriving from Hyderabad, veered off the runway at Bengaluru Airport on Friday.
The incident happened late in the evening, damaging four runway lights.
During the course of the runway's closure, at least 10 flights were diverted from the airport.
'During landing roll, the aircraft veered off to the left and was aligned to the central line by the pilot. It taxied normally to the bay.However, four runway lights got damaged. The runway is operational,' SpiceJet spokesperson said.
All the passengers and baggage were deplaned in a normal manner. There was no damage to the aircraft, the spokesperson added.
As per reports, during the closure of the runway, eight flights were diverted to Chennai and one each to Trichy and Coimbatore.