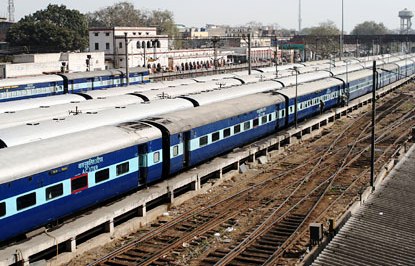 Keeping in mind the growing number of people travelling by rail and their convenience, the railway administration has decided to add additional bogies on certain trains running through Nagpur and include extra stoppages on particular routes.
One second class coach has been permanently added to 15203 Gorakhpur- Yashwantpur Express. The train will ply with a total of twenty one coaches from September 27. One AC two- tier and two second class coaches each will be added to 12791 Secundarabad- Patna express from October 1 and 12792 Patna- Secunderabad Express from October 3. All three trains travel via Nagpur.
Special trains have been started from Santragachi (near Howrah) to Attari (in Punjab) by Central Railway. Special train 08060 is scheduled to leave Santragachi at 6:45 am on September 26, to reach Lokmanya Tilak Terminus (LTT), Mumbai at 1:35 pm on September 27.  It will depart from Nagpur at 12:20 am and Wardha at 1:40 am on September 27, making a 15- minute stoppage at the former station and a 3-minute one at the latter. Special train 08059 will depart from LTT on September 28 at 11:25 am and reach Santragachi on September 29 at 7:15 pm. This train will depart from Wardha at 12:07 am and from Nagpur at 1:35 am. It will have a total of 16 coaches, including one AC 3- tier, nine sleeper class, four general second- class and two general second- cum guards brake van coaches.