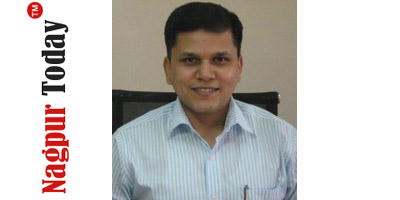 Nagpur News: In a development of the corrupt state of affairs and also insulting the topmost official of the Nagpur District has been exposed by an incident.
According to reports, an aged farmer Palasramji Vaghale, residing in Tinkheda village in Narkhed  Taluqa forwarded a formal application to Patwari for equal shares of his agriculture land in the names of his four sons. The application was attached with "Aapsi Hissapatra" duly registered with an authorized notary. However, even after two months, the Patwari did not complete "Varas Ferfar" in this regard. The elder son of Palasramji Vaghale, Purushottam Vaghale, who is also a member of Jaigurudeo Seva Mandal, approached Revenue Inspector Jangale. The Revenue Inspector Jangale went "thousands of steps" ahead the Patwari and demanded Rs 17,000 from Purushottam Vaghale. A complaint on Jangale's demand of Rs 17,000 was lodged with Police Citizens Co-ordination Committee Maharashtra. The Chief Co-ordinator  of the Co-ordination Committee  Pravin Raut immediately apprised the corrupt state of affairs to the Nagpur District Collector Saurabh Rao and filed a written complaint  with the topmost District boss. The District Collector initiated actions against the bribe demanding Patwari Kawalkar and Revenue Inspector Jangale and ordered the Narkhed Tahsildar on 10-05-2013 to complete the "Varas Ferfar" on the application of Palasram Vaghale.
However, till today, neither any action was taken against the Patwari and Revenue Inspector nor the "Varas Ferfar"  was completed by the Narkhed Tehsildar by not implementing orders of Collector. The aged farmer is likely to suffer heavy loss by the non-completion of paper work formalities on the part of the bribe demanders Patwari and Revenue Inspector and also the Narkhed Tehsildar. The Narkhed Tehsildar not only played a cruel joke with the aged farmer but also insulted the topmost official the Collector of Nagpur District by not implementing his orders.
The Police Citizens Co-ordination Committee said the demand of money by the Patwari and the Revenue Inspector is contempt of High Court order. The High Court, on a petition filed before it No. 2815/2002 had specifically directed that no registration charges were needed for "Varas Ferfar." The Committee has demanded action against the Patwari and the Revenue Inspector and also provide justice to the aged farmer by completing the "Varas Ferfar" immediately. Police Citizens Co-ordination Committee has warned that if its demands were not met by the Narkhed Tehsildar, the Committee will move the High Court and file a contempt petition in this regard.