Sons, daughters of servicemen celebrate Kargil Vijay Divas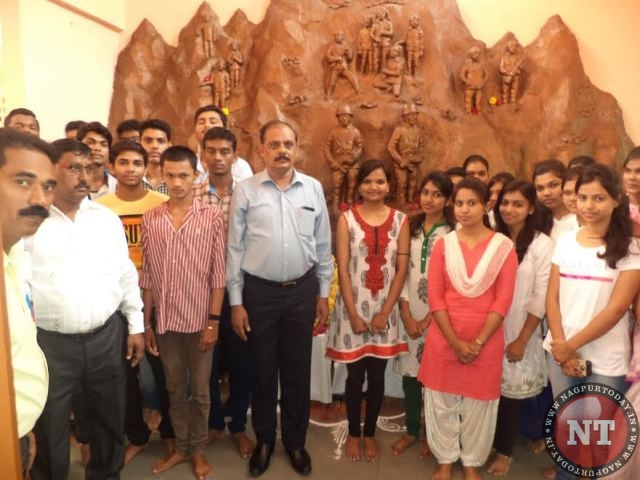 Nagpur: The sons and daughters of servicemen staying in military hostels on July 26 celebrated the 17th Kargil Vijay Divas.
The children laid wreaths and saluted the bravery and martyrdom of those soldiers who fought the Kargil war. District Servicemen's Welfare Officer Capt (rtd) Deepak Limse, other personnel and a large number of children of hostels were present on the occasion. Limse highlighted the importance of Kargil Vijay Divas celebration. The vote of thanks was proposed by Assistant Servicemen's Welfare Officer Sudhakar Takit.