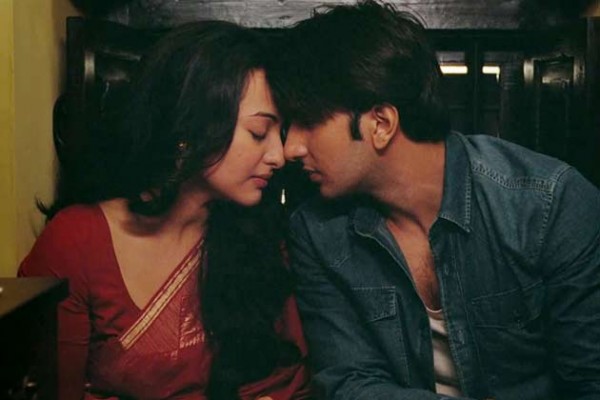 Cast: Sonakshi Sinha, Ranveer Singh
Director: VikramAditya Motwane
Plot:
Agreed. Lootera has all the coolness and calmness that satiates your aesthetics but here's the caution. It's certainly not meant for those who long for little bit pace in such a romantic rain fed love story. While Lootera drives your beauty sense to new high as it matches its every frame with poetic touch…The performance of both the lead protagonists was good, the setting was somber but the crawling speed makes all seem aimless.
Though  Lootera is one film which has a lot to offer, but whatever was on the platter certainly does not click with the young taste buds.
A visiting archaeologist Varun Shrivastav (Ranveer Singh) comes to Manikpur, a nondescript picturesque town in West Bengal to excavate the temple grounds for the local Zamindar. With knowledge and experience beyond his young demeanor, Varun greatly impresses Zamindar and his family. Especially, Pakhi (Sonakshi Sinha), the Zamindar's feisty and only daughter finds herself irrevocably drawn towards him. Soon after Pakhi falls in love, she discovers that Varun is actually a thief.
Her fellow, Varun, is a more street-smart sort, one who might not watch a film as soon as it releases but knows enough to cheekily make a reference to it later. When we first met him, he was calm, unhurried and mostly unflappable — playing an art-teacher might be a stretch for him. Nevertheless, he gamely pulls up drawing with ease, and confidently daubs the canvas with green paint. The contrast between the two characters is delightful, and the actors conjure up a fierce, throbbing chemistry.
Sonakshi Sinha has finally shown her artistic best, proving her not just a Start –daughter Sonakshi Sinha proves herself to be a star.
Delhi Boy Ranveer Singh has moved on from his boy next door image, his intensity towards his performance is visible.
Amit Trivedi's compositions set to Amitabh Bhattacharya's lyrics are playful (Sawaar Loon) and tragic (the soul of the film Ankahee), and they stay with you for long.
But mind you…Watch it only if you love to go too slow.
Verdict : Lootera looks good at sight but clearly lacks substance to push itself at the box office
– Yash Raj trivedi