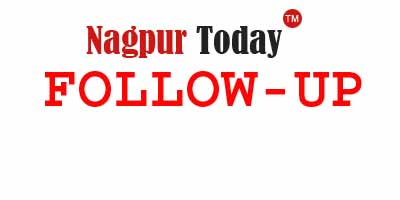 Nagpur News : A 25-year-old youth with the helpd of his friend cooked up the murder plan of his father, Harish Wasnik, a professor at PWS, arts and commerce college on Kamptee road. Akshay Wasnik was taken for inteerogation under suspicion by police within an hour after he performed the last rituals of Wasnik on Sunday afternoon.
After thorough interrogation for whole night by Koradi police, Akshay finally confessed how he cooked his father's murder plan for his property. Initially, Akshay had tried to show his father's death in a dacoity attempt at his Dr. Babasaheb Ambedkar Society in Mankpur on Saturday evening.
Wasnik was found bleeding and unconscious by his wife Vandana when she reached home at 9 pm.
"He admitted that he killed Wasnik for his property. A twelfth passed Akshay is a drunkard and even unemployed. Wasnik would refuse him to give money for drinks, cigarettes and other enjoyments. Akshay told that Wasnik had even refused to give Rs 50,000 to him, which he had demanded to start his new business," said senior police inspector B B Gaykar from Koradi police station.
Wasnik's wife Vandana had been to the chemist shop owned by them in Mankapur. Akshay was alone at home when Wasnik had returned from Hyderabad where he had gone to attend part organised by his younger son Sameer for successfully completing his graduation in engineering.
Gaykar told that Akshay reached home within few minutes after Vandana came and spotted the body. "He told that he was waiting nearby for his mother to reach home. As soon as she screamed, he rushed and acted with shocked expressions," he said.
Akshay had even taken Wasnik to nearby hospital where the doctors declared him brought dead.
"We found that the almirah's were ransacked but nothing was stolen from the house. Further minute observation shows that the ransacked was not done by the dacoits in their manner. Akshay even failed to give proper answers to many doubtful points," told police.
Akshay kept varying his statement and continue to confuse police but landed in trouble when he couldn't give the exact details to police. He told police that he had gone nearby to buy a cigarette when the incident took place. He returned home minutes after his mother reached home.
Police said that it was hardly possible for the dacoits to enter home, ransacked and killed Wasnik. Four stabbed injuries on the back of the body confirmed cop's doubts that Wasnik was directly attacked with the intention of murder.
Akshay told that he called his friend Abhishek Zayde when Wasnik was busy reading book at home. "Zayde hold Wasnik's hand from behind and Akshay gagged him. Both stabbed him repeatedly on his back till he collapsed. Before fleeing, both ransacked the things from almirahs," informed Gaykar.
Police said that they are yet to trace the youth's clothes which they hide after the murder. Both have been arrested for murder offence. Family members told that earlier also, Akshay had threatened Wasnik of dire consequences when he would refuse him to give money. Relatives said that Akshay would spend money on liquor and girlfriends.