Social worker Umesh Chaube cremated with full state honor
Nagpur: Eminent litterateur and social activist Umesh Chaube who passed away on Wednesday following prolonged illness, was cremated at Mokshdham Ghat on Thursday. His last rites were performed with full state honor while he was given a grand salute.
People from different walks of life thronged Mokshdham ghat to pay their last regards to the departed soul.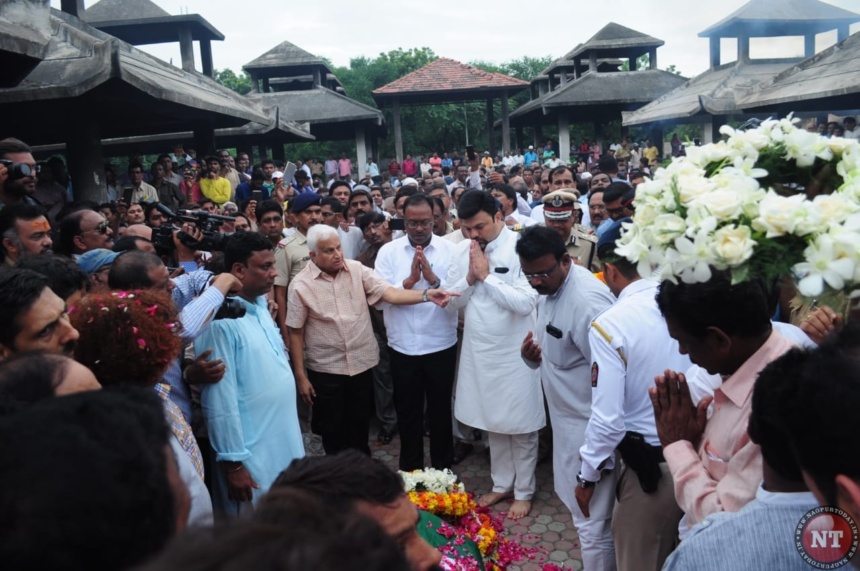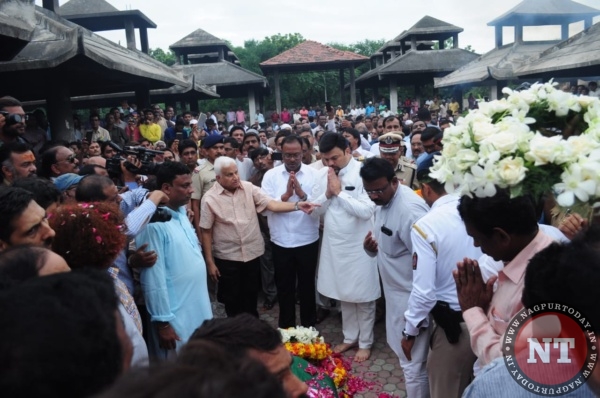 Admitted to GMC on 16th July for some health issues, he passed away on Wednesday night. He was 86 years old and leaves behind three sons and a very large grieving family of grieving friends and relatives.
Chaube came to Nagpur from his town Harda in M.P. for studies over 7 decades ago and never left! (His family originally hails from Agra in U.P.)
He began his career as a journalist writing in Hindi, but soon turned to Hindi literature as well; The Hindi literary field, as well as Cultural activities like holding plays is a rich one in Nagpur, second capital of Maharashtra , mainly due to persons like Chaube settled here.