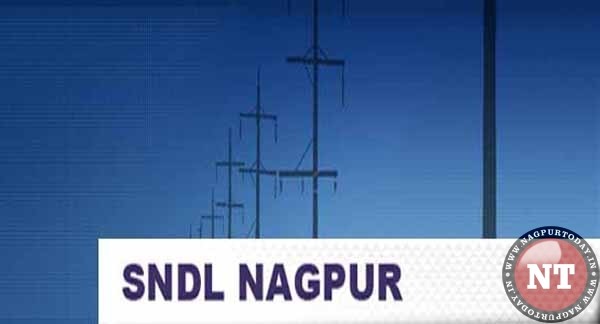 Nagpur: At a time when the private power distribution franchisee — SNDL – has been cracking down on power thefts and defaulters, its own lady Recovery Officer was trapped by Anti-Corruption Bureau (ACB) for demanding and accepting a bribe of Rs 5,000 from a consumer.
The accused has been identified as Suraya Khan Shakeel Khan (30), Recovery Officer, SNDL, Chhapru Nagar Zone Office, Nagpur.
According to ACB, the complainant, along with family, resides in Timki Dadrapul, near Bhankheda. The house where the complainant stays has two power meters. One meter is in the name of complainant and the other is in his father's name. SNDL had disconnected power supply to both the meters as power bill of Rs 1.20 lakh was pending against them. Eight days ago, the accused lady Recovery Officer of SNDL came to the house and complainant and asked him when the pending power is being cleared. The complainant told the accused Suraya Khan that it is not possible for him to pay the huge bill. Upon the complainant expressing his inability to clear the bill, the Lady Recovery Officer told the complainant that since the bill is huge, she will facilitate payment in instalments and start supply to the two meters. For this favour, the accused Recovery Officer demanded bribe of Rs 5,000 from the complainant. Since he was not willing to pay the bribe, he approached ACB and lodged a complaint in this regard.
Acting on the complaint, ACB sleuths laid a trap at SNDL's Chhapru Nagar Zone Office. The moment the accused lady Recovery Officer Suraya Khan Shakeel Khan demanded and accepted the bribe of Rs 5,000 from the complainant, the ACB sleuths caught her red-handed. Later, an offence under Sections of Prevention of Corruption Act 1988 was registered at Tehsil Police Station against the accused for further course of action.
The trap action was carried out by PI Rajesh Puri, head constable Ashok Bais, NPC Prabhakar Bale, women police sepoys Shalini Jambhulkar, Jaya Lokhande, Geeta Chaudhary and NPC Shidhupal Wankhede (driver) under the guidance of ACB SP Shrikant Dhivre and Addl SP Rajesh Duddalwar.