2nd incident of JCB hitting underground cable in DF area;
The supply to affected areas could be restored by backfeeding as an interim arrangement
SNDL teams brave the rising temperatures in afternoon to ensure restoration of network
Distribution franchisee urges citizens, organizations and contractors to work under proper supervision and consultation to avoid such rampant incidences during summers
Even as temperatures are soaring to new highs with every passing day, SNDL is facing newer challenges when it comes to ensuring uninterrupted power supply. The last 3 days were few of those days when excavation machines kept SNDL officials on their toes and the consumer of the distribution franchisee sweating all along.
In the most recent of series of incidences, a JCB employed by an electrical contractor engaged by MIHAN for cable laying works below the railway overbridge on Wardha Road (prior to Chinchbhuvan) hit the underground cable at around 12 noon on Sunday. The underground cable which was laid more than 7 feet deep under the surface was completely uprooted and was damaged beyond immediate repair. This caused severe disruption of supply to Payal Pallavi and Jaidurga feeders, leaving more than 7 thousand consumers sweating. It came to fore that the main supply from Chinchbhuwan sub-station to both the aforesaid 11KV feeders had been disrupted somewhere along the route. The areas affected during this operation were – Manish Nagar, a major portion of Narendra Nagar, Jaidurga Layout (1, 2 and 3), Ramteke Nagar, New Popular society, Vaidya convent, Jayanti Mansion (1 and 2), Saptagiri and other nearby layouts.
SNDL teams which had set out for patrolling immediately after being informed, could identify the exact location of fault around 12:30 PM as a large stretch of area was reported to be without power supply. After complete investigation and ensuring all safety norms, the teams started restoration work by arranging backfeeding of the affected areas barring a very few of them where backfeeding was not possible immediately. Backfeeding is also a major challenge in summers as the load on other feeders being used for backfeeding is equally high and can affect their supply as well if not managed ably, thus making it a bigger challenge. However, as per information, the complete area could be restored by around 3 PM by backfeeding thus providing some relief to the consumers on these feeders. The SNDL teams alongwith senior officials could be seen at the incident site braving the tremendous heat to ensure that the work is completed on top priority and regular supply is restored before evening when the load grows higher still. As per SNDL press release, the supply was normalized on Jaidurga feeder by 7 PM in the evening while Payal Pallavi feeder was charged later in the evening and the SNDL teams heaved a sigh of relief only then.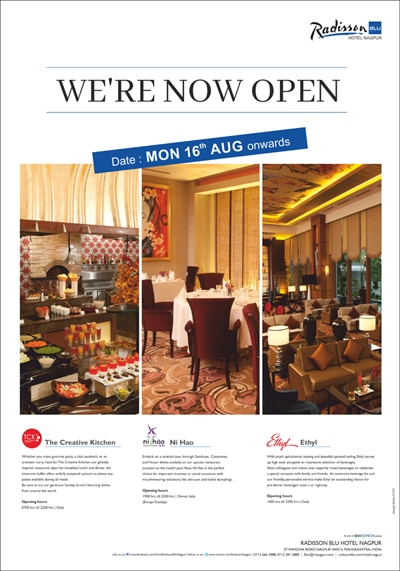 It may be recalled that a similar incident had occurred on 14th April earlier last week when a JCB belonging to a contractor of Nagpur Municipal Waste Co. had hit a major underground cable near Bhandewadi water treatment plant supplying power from Pardi 33 KV to Medical Substation causing disruption of supply to more than 35 to 40 Thousand consumers from Manewada, Narendra Nagar and Bhagwan Nagar areas of the city. This had especially affected the supply to Medical Substation thus causing an outage of nearly 15 mins before the supply could be restored from alternative supply through Besa 33 KV. The teams had to carry out the operations on warfooting to ensure backfeeding to maximum area within a short time and also to make good the damages caused by the JCB hit. Understanding fully the criticality of maintaining the supply to the Medical premises and the large number of consumers affected by this willful act of the contractor's JCB, large number of SNDL teams spent long hours in the night balancing the backfeed without causing further damage to infrastructure due to load on the singled-out Besa supply.
SNDL has expressed deep anguish over the willfulness of contractors who operate the JCB due to which consumers of the franchisee have to suffer for no fault of theirs. It has further issued an advice for such contractors to follow the instructions diligently to avoid such rash incidences. SNDL has offered prior assistance to anybody who requires information about such works. Further it has thanked the consumers and the media for reporting such incidences of negligence in right perspective.