# Total 1251 Defaulters face action in 17 days
# Action can be initiated against consumer tampering with Smart Disconnection Seal

Nagpur: Beware water tax defaulters!!! Nagpur Municipal Corporation and Orange City Water (OCW) has adopted an innovative 'Smart Disconnection" method especially, for those who are illegally fetching water without legal/ metered water connection OR not making any payments of water bills, since last many years.
After giving opportunities and reminders several times earlier, now the NMC-OCW have embarked on a massive Smart Disconnection/recovery drive against illegal consumers as
well as from defaulters. NMC-OCW disconnected over 325 household illegal connections for pending arrears of Rs 2.51 crore. While initiating further action under Recovery driver recovered Rs79. 47 lakh from 925 consumers (From March 1 to 10, 2017). Thus, initiated action against total of 1251 (326+ 925) consumers in last 17 days.
It was also noticed during the drive that consumers are tampering the Smart Disconnection Seal. Legal action will also be initiated against those involved in tampering with the seal.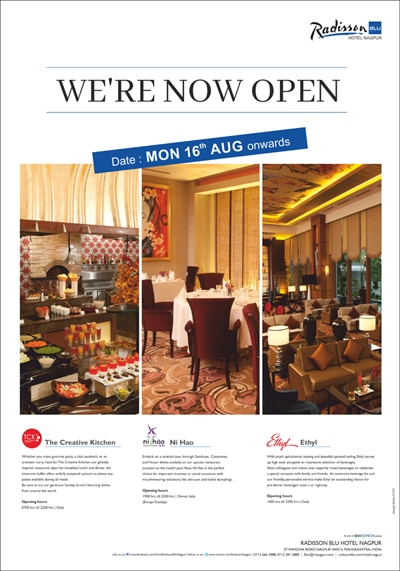 As per records 62 connections were disconnected from Laxmi Nagar zone (Arrears: Rs27. 87 lakh) , 43 from Dharampeth zone (Arrears Rs 39.65 lakh) , 36 from Hanuman Nagar Zone (Arrears Rs 4.18 lakh) , 22 from from Dhantoli zone (Arrears Rs 2.24 lakh), 43 from Nehru Nagar zone (Arrears Rs 8.30 lakh) , 16 from Gandhibagh ( Arrears Rs 2.80 lakh) , 3 from Satranjipura (Arrears: Rs 1.29 lakh) , 35 from Lakadganj (Arrears: Rs 12.76 lakh) , 7 from Asi Nagar ( Arrears :Rs 1.92 lakh ) 19 from Mangalwari zone (Arrears Rs 4.99 lakh) and 40 from Bulk Consumers (Rs 1.45 crore).
On the same lines NMC -OCW has started recovery drive wherein in last 17 days Rs 6.64 lakh were recovered from 50 consumers from Laxmi Nagar zone, Rs 13.97 lakh from 77 consumers of Dharampeth, Rs 6.11 lakh from 103 consumers in Hanuman Nagar zone , Rs 3.46 lakh from 115 consumers from Dhantoli, Rs 11.18 lakh from 115 consumers of Nehru Nagar, Rs 3.87 lakh from 85 Consumers in Gandhibagh, Rs 2.16 from 64 consumers in Satranjipura, Rs 2.13 lakh from 45 consumers in Lakadganj, Rs 1.18 lakh from 26 Consumers in Asi Nagar, Rs 11.12 lakh from 19 Consumers in Mangalwari zone and Rs 17.63 lakh from 98 consumers from Bulk (Main) consumers during the drive.
It must be mentioned here, there are some people across various parts of city that are availing water illegally and not paying their water bills. These kind of practices not only put extra burden on the honestly paying consumers who are availing water through authorized connection and paying their bills regularly.
During drive OCW-NMC had appealed water consumers to co-operate with the officials approaching them for recovery or regularization. Also, if the officials have not yet approached, then to visit nearest zone office with necessary documents, pay the arrears bills and get the connection regularized.
It must be mentioned here, having an authorized/legal water connection is a matter of pride for every vigilant citizen. NMC and OCW officials have requested the citizens of Nagpur to co-operate during these drives and grab this golden opportunity to clear dues and avoid disconnection.

OCW-NMC has appealed defaulters to pay/clear the water bill dues to avoid any kind of inconvenience or problems. The arrears clearing/ payment facility is available at all Customer Service Centre located at zonal offices of NMC-OCW.
The bills can also be paid through online payment facility which can be availed from NMC website www.nmcnagpur.gov.in or OCW website www.ocwindia.com.
For any information related with water citizens can contact OCW Toll Free No: 1800-266-9899 anytime.