Green Heaven kids show off their creative sides at slogan writing competition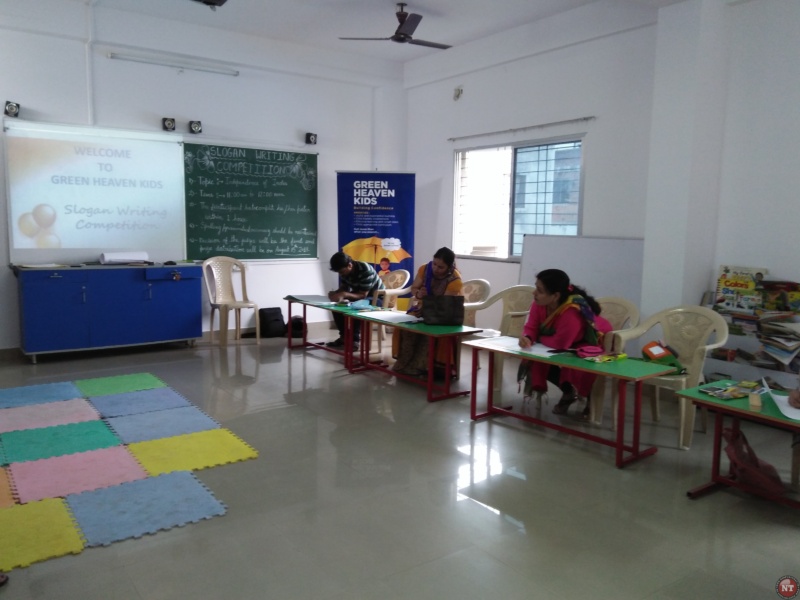 On Independence day, Green Heaven Kids conducted slogan writing competition to salute our great heroes. The judgement was done according to the criteria:-1) Relevant to topic 2) Creativity 3) Colour harmony 4) Innovativeidea5) Impact and presentation. The competition was for nursery parents who participated with great enthusiasm.
They portrayed in very creative manner.Mrs.Neha Munje a creative artist was the judge for the competition.Mrs.Sushma Lilhore mother of Aarohi Lilhore got the first prize, Mr.Govardhan Kamle father of Tiana Aaradhyakamle stood second and third prize winner was Mrs.Richa Pande mother of Saakshi Pande, Mrs. Mukta Sharma mother of Divita Sharma and Bhavna Patil mother of Aardhya Patil won consolation prizes .The motto was to bring out the hidden talents of parents as well remembering our great leaders motivational slogans for the freedom we achieved today.