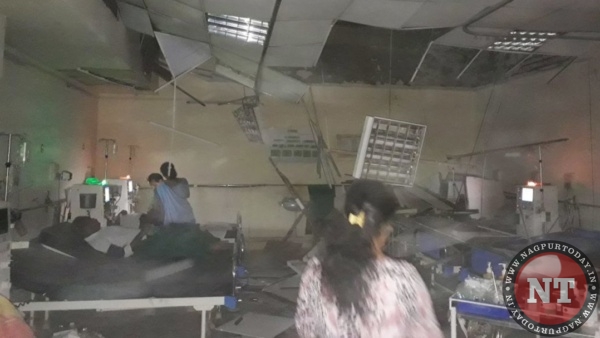 Mumbai: On Wednesday, around 8:45pm, a slab collapsed in dialysis department at Parel's KEM Hospital. Two patients got injured in the incident.
After this incident, patients who were present in dialysis department were immediately shifted to another ward.
Two patients got minor injuries after the plaster collapsed in dialysis department.
Their condition is stable. We have moved the dialysis center to another place and the work of plaster will be completed in three to four days- Dr Avinash Supe, Dean, KEM Hospital.