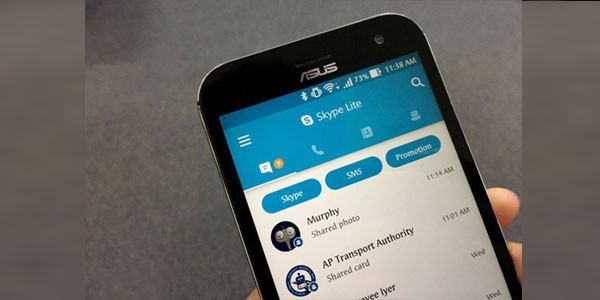 When it comes to smartphones, a big chunk of users are still relying on low-end smartphones. At least in India they are. Application developers and social media platforms have started to get their mind around this fact lately to develop dedicated product for all kinds of its customers. After products like Facebook and Messenger Lite, YouTube Go, Android Go, among others, Skype has now joined the league optimizing its app for low-end smartphones.
Microsoft is rolling out a new version of Skype for Android that reduces the memory and storage demands on devices running Android 4.0.3 through 5.1, improving audiovisual quality and overall speed for those devices. This means, it will be more tolerant of flaky network connections, and will be easier to use on low-end phones with low in-built RAM. As announced, the updated version will start being available worldwide in "coming weeks".
Although if you think of it, when Android Go already promises to offer that compression, Skype for Android doesn't make so much sense. However, Microsoft acknowledges a practical reality that many people in developing countries can't necessarily justify updating their phones every couple of years, and might even buy phones still running old Android versions.
As per Google's February 2018 platform stats, 42 percent of Android devices on Google Play are still running some version of Android 4 or 5. Which means, Microsoft naturally can not afford to ignore low-end phone users, because that would cut off a large chunk of its potential audience.