Skit competition 2015 concludes at TiARA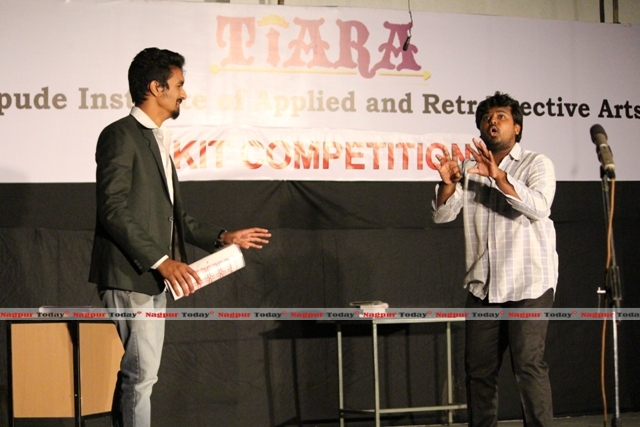 Nagpur: Yugantar Education Society's Tirpude Institute of Applied and Retrospective Arts (TiARA) organized a skit competition on 9th December, 2015. The competition was held at the institute's open air amphitheatre for short plays in English, Hindi & Hinglish languages. Various short plays were presented during this competition as it was an excellent opportunity for amateur artists to showcase their acting & directing skills.
Prizes were awarded to winners and runners up under various categories. 'Yeh Ishq-Ishq Hai' was adjudged the Best Play and 'Padhaai ki Aisi Taisi' was the runner up. Best Direction award was won by Shweta Waghmare from Deptt. Of Fine Arts for her play 'Maanavtaa' and runner up was Sarang Maste from Free Bird Production, for 'Yeh Ishq-Ishq Hai'. Rahul Gawande & Dhrupad Gade won the Best Script award for 'Maanavtaa' and runner up was Prasanna Shembekar for 'Padhaai ki Aisi Taisi'. Best Male Actor & Best Female Actor awards were won by Shantanu Thengdi for his character 'Mohan' and Kajal Kate for her character 'Radha' in 'Yeh Ishq-Ishq Hai'.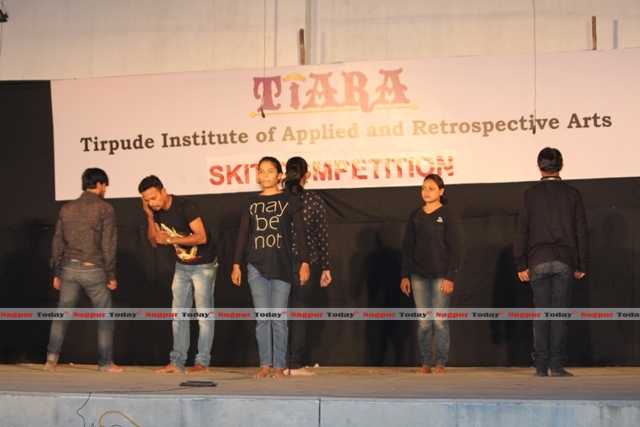 The competition was judged by eminent theatre personalities like Sanjay Pendsey, Atul Shebe and Anil Palkar. The judges were all praise for organizing this event and emphasized that opportunities like this should be fully explored by upcoming actors, directors and script writers.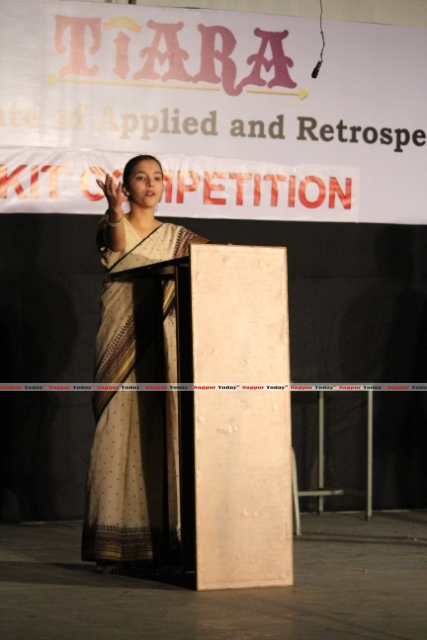 This was the first edition of skit competition at TiARA, which conducts one year Diploma courses in Theatre & Performing Arts, Mass Communication & Journalism and Creative Writing. Prof. Shruti Dhabale, TiARA Coordinator took efforts in organizing this competition, under the guidance of Dr. Lalit Khullar, Director, and Dr. Sanjay Kavishwar, Dean. The organizers were very upbeat about this event and promised the audience of more such competitions and entertainment every year.