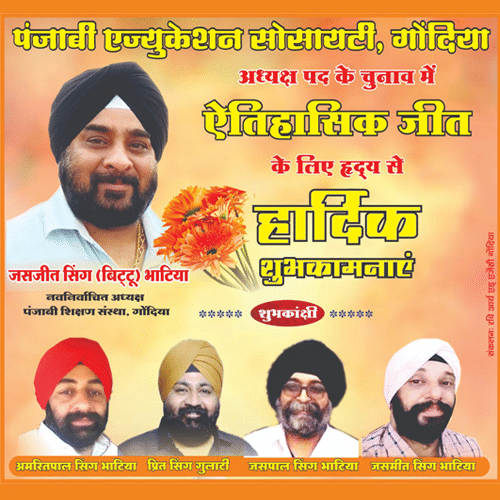 Somalwar Academy of Professional Studies (SAPS) organized a Conclave "Manthan" highlighting importance of Skill Development at an Early Age. "Manthan" was organized as a Panel Discussion with speakers Dr Satish Wate, Director NEERI, Dr Surendra Gole, Principal, Nagpur Institute of Technology and Dr Prashant Jagtap, Senior Cardiologist, Wockhardt Heart Hospital and the event was co-ordinated by well known Psychologist and Career Counselor Mr Milind Apte. This program was organized on the mark of Prize Distribution Ceremony of RACE 2015, a unique Talent Search examination conducted by SAPS every year.
Rohit Somalwar, Director, SAPS gave his introductory remarks and explained the importance and purpose of the event RACE. He also updated the attendees on the vision and future plans of SAPS which are much broader than a normal coaching institute. Dr Prashant Jagtap during his speech updated the students and parents on intricacies of the medicine and healthcare Industry and the qualities one should possess to become a successful practitioner in this field. He also explained how Medicine filed is a unique combination of Science and Arts. Dr Satish Wate shared his experience of Research field and being a regular Interviewer for IAS and IPS examinations, he explained the skill sets required in civil services too. He guided students to excel in any field they chose and explained how expertise can supersede qualifications and academic performance. He stressed on importance of communication skills. Dr Surendra Gole with his vast base of qualifications in various areas gave mantra of success to students. He explained the difference between a follower & a leader and asked students to participate in as much events as possible that ultimately gives them insights of their interest area. He stressed on importance of extra curricular and co-curricular activities too. Mr Milind Apte co-ordinated the event and gave his inputs based on his rich experience of counseling in the course of event. He updated parents on Dos and Donts of parenting of adolescent child.
"Manthan" was followed by "Gaurav", Prize Distribution Ceremony of RACE where Final top 15 Rank-holders and participating schools were rewarded. Miss Indrayani Tayade, Std VII student of Somalwar Nikalas, Master Vedant Chate, std VIII student from Kendriya Vidyalaya, Vayusena Nagar and Master Ashay Palliwar, Std IX student from Somalwar Ramdaspeth stood first in RACE 2015 and were rewarded with special prize Laptop & 100% concession in Fees of all coaching programs organized by SAPS till std XII. Somalwar School Ramdaspeth Branch was rewarded with a LCD Projector for Highest participation in the event RACE.
Governing Body Members of Somalwar Education Society, esteemed Interview Panelists of RACE, Principals & Teachers of participating Schools, Students and their parents attended the function.