Nagpur: Recently the State government ordered a complete probe into all the scams and corruption of all irrigation projects in the city.
After detailed investigations, the Anti Corruption Bureau submitted a 6434 page charge-sheet of all the corruption in Gosikhurd Irrigation Project on Saturday September 3, 2016.
The Anti Corruption Bureau on Saturday filed a charge-sheet before a Special Nagpur Court against six people in connection with irregularities in awarding tender for the Ghorazari branch canal project.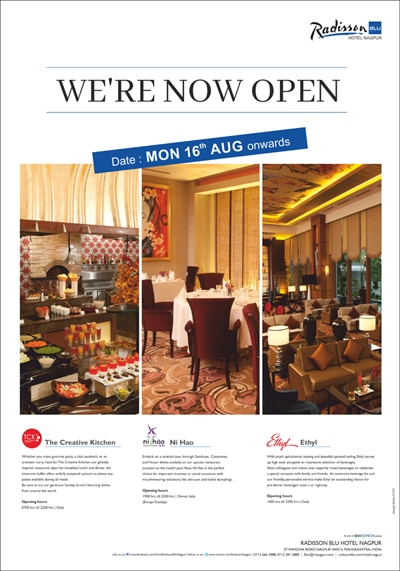 While revealing details of the charge-sheet to media personnel, Superintendent of Police (SP) of Anti Corruption Bureau Sanjay Darade said that the ACB has filed a charge-sheet against six people, including the then five VIDC Officers i.e. Executive Director, Chief Engineer, Superintending Engineer, Executive Engineer, and Divisional Accounts Officer and the beneficiary contractor F A Construction's partner Nisar Khatri before the Special Judge of Nagpur Special Court.
After receiving the orders from the State Government, Police Inspector Yuvraj Patki of Sadar Police Station lodged a complaint against all the officials involved in the Irrigation Project, Nissar Khan Mohammed of M A Construction Company and four of his partners on February 23, 2016.
The complaint was related to the Ghorazari Branch Canal Project, and a charge-sheet was submitted in the Court on September 3, 2016 by the Investigating Officer after examining all documentary evidences, statements, bank details and expert committee opinions the SP-ACB Sanjay Darade said.
He went on to say that the investigations carried out by ACB revealed that that officers of the Vidarbha Irrigation Development Corporation (VIDC) connived to provide illicit benefit to the contractors by pre-qualification process, scrutiny of documents, and after granting tender, they made revised tender estimates and gave approvals too. The difference between the main estimate and the revised one was found almost Rs. 7.38 crores, which was done illegally.
Apart from this the Divisional Officers too had allegedly helped the contractor, who had submitted forged certificates to VIDC to fetch the contract, all these things were taken into consideration while collecting evidences, the SP added.
SP-ACB Sanjay Darade further added that the contractor had carried out some work, but the quality of work was not their mandate; however, the "tendering process and the revised estimate were aimed at benefitting the contractor".
The Investigation Officer of the ACB said that the investigation into the offence would continue further to find some more evidences and if they find any other accused who is also involved in this corruption they would file a supplementary charge-sheet.
The Maharashtra Government has ordered the Anti-Corruption Bureau to investigate into irregularities in tender process and works carried out by the Water Reservoir Department, under which the Nagpur ACB has been carrying out an investigation to find if there was any irregularity in the tendering process and awarding tenders for the Gosikhurd project in the Vidarbha region.