Nagpur News: Republic of India celebrated 68th Independence Day on Friday, August 15. When India became independent in August 1947, it faced a series of very great challenges. As a result of Partition, 8 million refugees, including thousands of Sindhis, had come into the country from what was now Pakistan. The problems of the refugees had to be addressed immediately. In the longer term, the new nation had to adopt a political system that would best serve the hopes and expectations of its population. The Sindhis later settled in several other parts India in the hope of a better living. Nagpur is one of them. However, Sindhis remain the most neglected community at the hands of every government. In short, the Sindhi community is still crawling on knees and finding itself on nowhere land even after 68 years of Independence.
Now, even after 68 years of Independence, Sindhis in general are facing enormous problems in their day to day life. Lands earmarked for their settlements have neither been transferred in their names nor leased to the majority of community members. And those who got the lease are now running from pillar to post for renewal or extension. Ironically, notifications in this regard were issued from time to time but were not implemented till today. Sindhis are now inflicted by insecure feelings and are worried over fate of their houses and shops. Moreover, no political party is taking up their burning problems to proper forums even after considering Sindhis as vote bank in the coming Assembly election. This attitude is alien to politicians who race with each other to woo voters at the time of elections.
Corporator and a representative of Sindhi community, Prakash Totwani said that at least 5000 families of community are grappling with this problem. He charged the Government of neglecting Sindhis deliberately. When the community members were rehabilitated in 1950, the Government had allotted these lands to them for residential and business purposes. Thereafter, the lands were brought under lease regulations with lease period ranging in 30 or more years. The community members legally paid lease rents and taxes for the lands. But due to apathetic attitude of Government, only 700 plots of land could be leased out. Moreover, renewal of lease of these plots is hanging fire for years together. Hence the Sindhi community members are in grip of insecure feelings, lamented Totwani.
Totwani further said that the revenue of Government is also taking a severe beating on account of no lease agreement and no renewal as at present the lands are being used free of any rents or taxes. Similarly, no registry of these lands is also hitting the Government revenue hard. Nobody is caring of FSI during construction is another awful angle in the affairs of Government, said Totwani.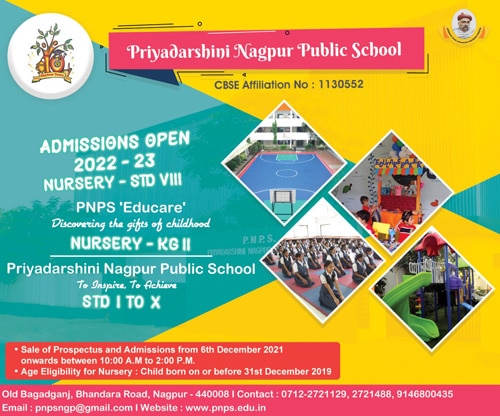 "In Jaripatka, out of 3000 plots of lands, only 500 have been leased out and out of these 500 lands renewal of lease of 250 plots of land is gathering dust under red tape. Same is the case in Mecosabagh area. Here, out of 300 plots of land, only 30 plots have been given on lease including residential and commercial purposes. In Gaddigodam, 78 shops and 15 residential lands have been given on lease but renewal has not been done so far. Moreover, lease of 45 shops in front of Anand Talkies and 25 shops near Maharajbagh has been lying in cold storage of concerned Government departments. The situation in Khamla is no different. Here, only 250 plots of land out of 507 have been leased out and renewal of 125 has been done leaving fate of other plots hanging in balance. The outcome of this sordid episode is again the same: Sindhi community members' future in doldrums and Government's revenue taking a hit," stated the Corporator and representative of Sindhis Prakash Totwani with anger and frustration writ large on his face.
"Governments have been cheating us and even after 68 years of Independence, Sindhis are still refugees and living insecure," claimed Totwani.
Totwani further said that when a delegation of the Sindhi community met the District Collector Abhishek Krishna and apprised him of the problem, he assured to look into the matter that too on the directives of Guardian Minister Nitin Raut. The community had drawn attention of Raut towards various difficulties being faced by the members. Both are capable of decision-making in their own way. But the moot question is: Who will provide the much needed relief to Sindhi community?
Rajeev Ranjan Kushwaha(rajeev.nagpurtoday@gmail.com)