Nagpur News: The exodus is going on. In fact, the exodus has gained momentum with Assembly elections at door steps. Dozens of leaders and hundreds of their supporters are deserting their parent parties and drifting to their favourite and favouring parties according to a well-planned and pre-planned strategy.
Some party changers are craving for tickets and some are hoping for better deal. Till now, NCP has bore the maximum brunt as more than 125 youth wing leaders and workers of the party have embraced BJP. These drifters either have shown faith in Nitin Gadkari's leadership after the Lok Sabha victory or humiliation at hands of the top NCP leaders by heaping disrespect on them and giving importance to sycophants the reasons for dumping the party. The leaders and their supporters who are leaving NCP mainly belong to backward class.
On the other hand, NCP's own leaders, the Vice President of party's Youth Wing Shekhar Patil and City Secretary Amol Ramteke, outraged by policy of humiliating backward class office-bearers, have taken the apex party leaders head-on by charging them of conspiring to finish the party's existence in the city. "A group of influential NCP leaders in city are hatching a conspiracy to finish the party by shaking hands with BJP.
This influential group is led by such an office-bearer who is disliked by 95 percent party workers. This NCP office-bearer is faithful to BJP. This leader, in order to create a wage in party's Youth Wing and divide it in two groups, advised creation of new Working President's post apart from City President. This new Working President is the same person who has clamour for Sangh Parivar thinking and who, after being ticket by NCP in the last election, entered the fray on BSP ticket but even lost the security deposit," said Shekhar Patil and Amol Ramteke.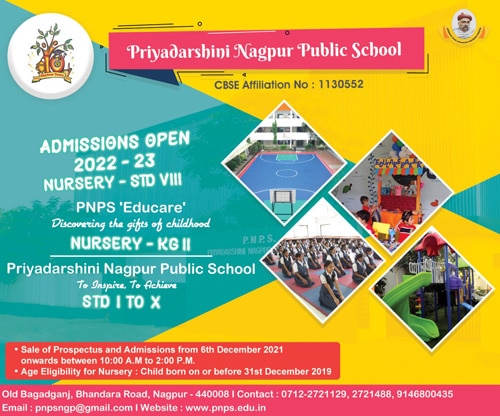 Patil and Ramteke further said that the present President of NCP's Youth Wing Vishal Khandekar has led many agitations successfully and also strengthened the party in the city. However, a rival group within the party could not digest the success of Khandekar and thus started playing dirty games to marginalize him and also hide their incompetency. Such dirty politics has resulted in breaking of Youth Wing in two groups and sidelining of backward class youths from NCP's Youth Wing. Hence NCP Supremo Sharad Pawar, Ajit Pawar, Supriya Sule, State President Sunil Tatkare have been appraised of this sordid episode by a fax message, said both Patil and Ramteke.
According to sources, the present City NCP Youth Wing President Vishal Khandekar is in Mumbai owing to some family matter. Taking advantage of this situation, some influential NCP leaders in city misled the State Youth President of party Umesh Patil and convinced him to create a post of Working President for City Unit of Youth Wing and got appointed Vivek Mendhi  on the post who is reportedly involved anti-party activities.
The move was also seen as marginalizing Khandekar and create rift among party cadre. Several outraged office-bearers along with their supporters subsequently started dumping the party and joining other parties, mainly BJP for better prospects. A Minister of NCP in the district, upset by exodus of partymen, has reportedly gave a dressing down to Umesh Patil and told him that before making the move concerning Vidarbha, he should have been consulted. The Minister told Umesh Patil that instead of appointing a Working President, a new chief should have been in place if he was unhappy with working of Khandekar. The Minister also apprised the Deputy Chief Minister Ajit Pawar on high-handed acts of Umesh Patil who too castigated him.