Nagpur: Decorated floats, devotees in colourful dresses and dhol-tasha groups attracted citizens during Shri Krishna Janmotsav Shobhayatra that was taken out by Vishwa Hindu Parishad (VHP) from Gorakshan Sabha on Sunday afternoon. The Shobhayatra commenced with performing pooja of 'Shri Krishna Vigraha' at the hands of the guests.
Shri Shri 1008 Mahamandaleshwar Madhavdasji Maharaj of Thadeshwari Ram Mandir, Mahal; Madhavdas Mamtani of Kalgidhar Satsang Mandal; Ved Muniji Maharaj of Udasin Math; Nandkishor Pande Maharaj; Mayor Nanda Jichkar, BJP City Chief Pravin Datke and other dignitaries were present during the pooja. Kids, women, men and youth participated in the event in colourful traditional dresses. Large number of girls led the Shobhayatra with carrying Mangal Kalash before the main float of Shri Krishna.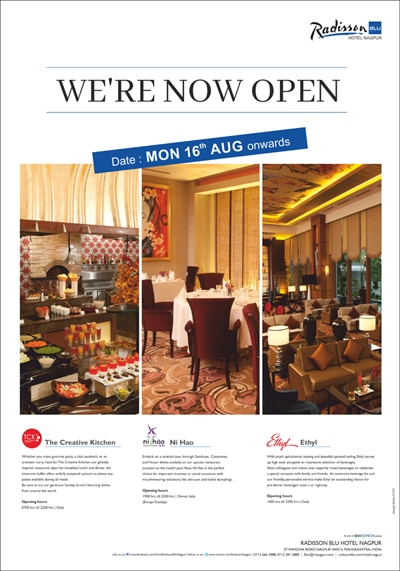 Melodious music with laser lights also attracted commuters during the Shobhayatra. The Shobhayatra comprised main chariot carrying idol of Shri Krishna. The chariot was sponsored by Vithoba Industries. Around 250 women and girls carried 'Mangal Kalash' and Swami Vivekanand Shala's lezim team accompanied the Shobhayatra. There were tableaux of Shri Ganesh, proposed temple at Shri Ram Janmabhoomi, Sant Goroba Kaka, Radha Krishna, Radha Krishna garba, Sant Ravidas Maharaj, Sant Haridas Maharaj, Sudarshan, Ram Darbar, 100 years of Jallianwala Bagh massacre, Bhagwan Jhulelal, Karma Mata, Kawad Yatra, Birsa Munda, Walmiki Maharaj, etc.
Shivmudra Dhol Pathak, Vithu Mauli Dhol Pathak, Saraswati Band Party, Raj Darbar Band Party, Om Hare Ram Hare Krishna Sankirtan Mandal, Rokde Jewellers, Kuril Samaj, Matang Samaj, Sanatan Dharm Yuvak Sabha, Sindhu Jhulelal Welfare Society, Shahu Samaj Mahila Mandal, Kathiyawad Samaj, Shiv Chhatrapati Akhada, Ray Sports Club had sponsored various tableaux. Horses and camels were the special attraction of the procession.
The Shobhayatra commenced from Gaurakshan Sabha in Dhantoli, and passed through Lokmat Square, Panchsheel Square, Jhansi Rani Square, Loha Pul, Cotton Market. It concluded at Geeta Mandir, Subhash Road. Swami Nirmalanandji Maharaj and Bhagirathi Maharaj Patle performed the 'Nandotsav' there. Rajesh Niwal, Region President of VHP; Raje Mudhoji Bhosale, Sudarshan Shende, President of VHP Nagpur; Vishram Jamdar, Chairman of Visvesvaraya National Institute of Technology; Prakash Jadhao, District Chief of Shiv Sena; Prabhakarrao Deshmukh were the guests on this occasion.