Nagpur: The Shri Kalgidhar Satsang Mandal, located in Jaripatka, reverberated with religious fervour as devotees came together to celebrate Shrikrishna Janmashtami-Gokulashtami. The occasion was marked by a special discourse delivered by Gurbani Kirtankar-Pravachankar Shriman Dada Madhavdas Mamtani, known affectionately as 'Vakil Sahib.'
The central focus of the celebration was a profound discourse by Vakil Sahib, who illuminated the gathering with insights into Shri Krishna's life as depicted in the Shri Dasam Granth, a sacred text authored by Shri Guru Govindsingh. The audience listened with rapt attention as he unravelled the spiritual and historical significance of Shri Krishna's life.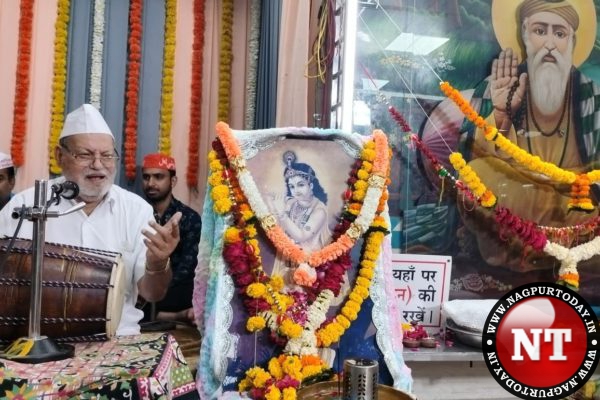 Vakil Sahib emphasized that Shri Krishna, an embodiment of divinity, took birth at the stroke of midnight on Krushnapaksha Ashtami, the day celebrated as Janmashtami. He went on to explain that the knowledge of Shri Krishna's birth was confined to only Mata Devaki, Vasudeo, and the divine deities. The local residents of Gokul learned about this auspicious event only the following morning. This revelation accounts for the distinction between Gokulashtami and Janmashtami in the festival's celebration.
The gathering resonated with spiritual fervour, and devotees absorbed the teachings with reverence and devotion. The celebration served as an opportunity for the community to come together, deepen their understanding of their faith, and reinforce their connection with the divine through the age-old traditions and wisdom.
As the day unfolded, the Shri Kalgidhar Satsang Mandal's celebration of Shrikrishna Janmashtami-Gokulashtami remained a source of inspiration and spiritual rejuvenation for all in attendance, fostering a sense of unity and devotion among the devotees.