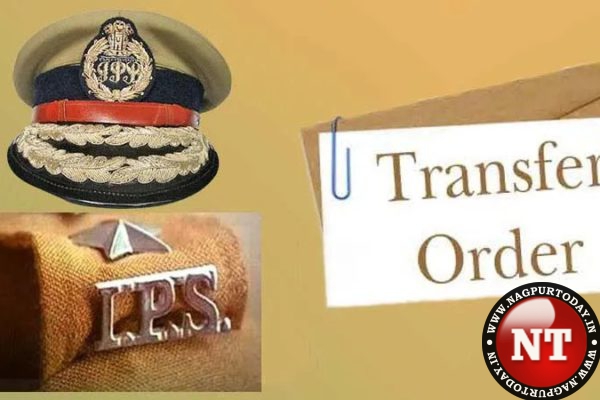 Nagpur: The abrupt and irregular transfer of Nagpur Rural Superintendent of Police (SP) Vishal Anand has not only become the talk of the town but has also left many IPS officers of the Maharashtra Cadre red-faced.
Sources suggest that this transfer is a fallout of an MPDA (Maharashtra Prevention of Dangerous Activities Act) slapped by Anand against a politically-influential figure in an illegal sand mining case. Anand was not showing any leniency to anyone found on the wrong side of the law. This, perhaps, did not go well with some political leaders from the Second Capital of the State. One such incident occurred in Rural Nagpur when a District President of a National Party stormed inside a police station to rescue an accused facing police action and was also subjected to criticism from then SP Anand. These incidents accumulated, which many officials feel were not based on the merits of any administrative work, leading to an abrupt and irregular transfer.
The IPS top brass from Maharashtra harbor resentment about the transfers, postings, and promotions. According to official sources, all of the above are orchestrated at the behest of political masters. Even though many transfers are due or are in the pipeline, they are all being stalled due to excessive political interference and disputes.
It is pertinent to mention that before SP Anand's transfer, a secret meeting was held in Koradi, following which the order was promptly issued.
As the Home Department issued the shocking transfer order to Vishal Anand, another unprecedented scene unfolded, as for the first time, the incumbent SP didn't hand over charge to the new SP. Anand, perhaps, in a peaceful sign of protest, changed the guard from the house.
Sources predict that many political leaders are alleged to be involved in the sand mafia, coal mafia, and other illegal businesses in the district. Now, with elections around the corner, the transfer has caused not only a stir in the police department but has also generated widespread unease.
It is learned that there is an equal sense of distrust and rivalry in the political scenario within the district, with one camp now fearing potential police action from their rivals.
– Shubham Nagdeve