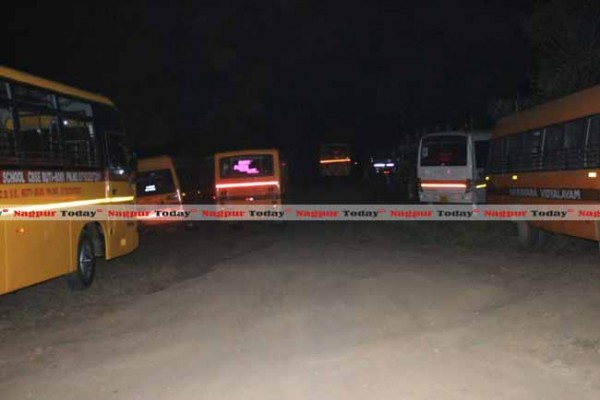 Nagpur News.
The Economic Offences Wing has identified 29 properties of dubious Shreesurya Group stretched from Nagpur to Goa. About 40 bank accounts pertaining to Shreesurya have been sealed. The officials investigating the biggest investment scam in Nagpur is now contemplating to seize these properties and auction it to repay the investors who were duped by the ponzy schemes run by Shreesurya chairman Sameer Joshi and his wife Pallavi. Both of them are currently in jail under magisterial custody.
The scam was alleged to have its roots in Amravati where EoW Inspector Mahesh Kumar Thakur informed that during interrogation Joshi couple admitted to have a total of 29 properties across Maharashtra and also in Raipur in the neigbouring state of Chhattisgarh. Apart from Nagpur, many other properties are located at Amravati, Chandrapur, Anjangaon Surji, Kalyan, Mulund, Goa and Raipur. The properties mostly include flats and plots the value of which runs in crores of rupees.
Besides, eight school buses were also seized from Gandhi Dham in Gujarat, however the buses are yet to be brought to Amravati. Each school bus is valued at Rs 12 lakh . In Amravati alone 369 complaints were registered in which the fraud of Rs 27 crores has been estimated, informed Thakur.
Nagpur police have also seized entire properties belonging to Shreesurya in the district. Thakur has also dispatched a letter to Nagpur Collector Saurabh Rao in this regard. He informed that both Nagpur and Amravati police are working in mutual coordination as the nature of offence is almost same at both the places.
He said that all the properties would be auctioned together at the appropriate time so that the investors' money could be returned.
Meanwhile, Nagpur police have seized all the documents related to Joshi's office and house. Rest of the properties was seized by Amravati police.
Joshis received heavy losses
Thakur informed that it came to light that Joshi couple suffered heavy loss in their business till 2010. A miniscule profit was registered in 2010-11. This caused financial loss to 13 other firms linked to Shreesurya. The remaining business was shut down since January this year. Joshi was said to splurged heavy amount on advertisements. He has spread the business beyond its financial capacity. Thakur informed that apart from setting up a milk dairy at Chandrapur, Joshi has also opened soft drink and packaged drinking water plant, super mall and oil mill. He said Joshi also rented out the buses he bought and also invested money on mobile tower purchase. "His chartered accountant has revealed most of the information", Thakur added.