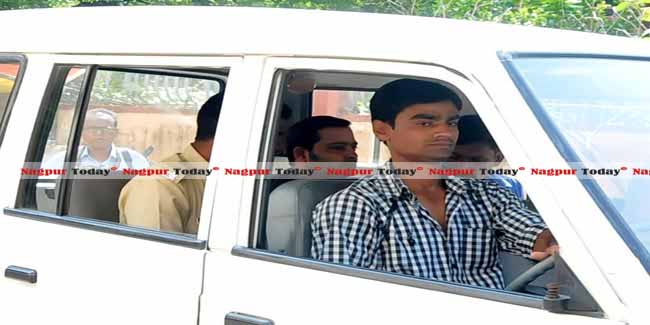 Nagpur News.
Here's some respite for all the investors who have lost their hard earned money into the honeytrap schemes of Shreesurya Investments. After much due diligence and braving series of roadblocks in its course of inquiry into massive embezzlement of funds by Shreesurya Investments in the name of profitable returns, the Economic Offences Wing (EOW) of crime branch in Nagpur has finally arrested the kingpin of the scam Shreesurya's Group Chairman Sameer Joshi. The arrest came during late night hours on Tuesday. Joshi was reportedly picked up from his residence.
It may be mentioned that Nagpur Today had first broke the news of this scam after which other media followed. This online newspaper also ran the latest news on Tuesday about investors' further strategy to get their money back. The investors were to meet city police commissioner KK Pathak to push for quick action against Joshi.
Sanjay Agrawal and Sandeep Agrawal of People Against Corruption had also ran massive campaign to push for Joshi's arrest, using the RTI tool.
As the investigation picked up, the probe officers were taking every minute detail into account, right from the piece of paper to the data saved in the computer systems at the headquarters of Shreesurya group. The investigating team had earlier put the figures at Rs 247 crores collected from over 5000 across various strata of society.  Police have been scanning the seized documents and computers thoroughly to dig more into the massive scam, sources said.
It surfaced that Joshi couple collected money with malafide intentions to dupe the investors. Joshi got the investors' money in the name of Shreesurya investment, a Hindu undivided family to avoid provisions of companies act. Aspersions were cast over police inaction in the matter despite the things exposed to alarming proportion.
Meanwhile, Jammu Anand of Communist Party of India had also pulled up Income Tax department for ignoring the company's incomings during the last seven years of the company's operations. He said even the investors are clueless over where their money has gone. "Joshi couple should disclose where they have made investment," he said in an earlier e-mail sent to Nagpur Today.
Police inaction raises suspicion
Quoting the sources, Anand said that the higher ups in the police department were informed about the dubious dealings of the Joshi couple but they did not act because they have not received and formal complaint.  He indicated that as per rule police department does not require any such formal complaint to stop illegal activities in city.  Even the income tax department failed to keep an eye on the dealings of Shreesurya.  "All these activities point toward deeper conspiracy," he added.