Nagpur: With just two days left for Festival of Lights to start, people have gone on Diwali shopping spree as markets decked up with all kinds of marketing gimmicks to woo the customers.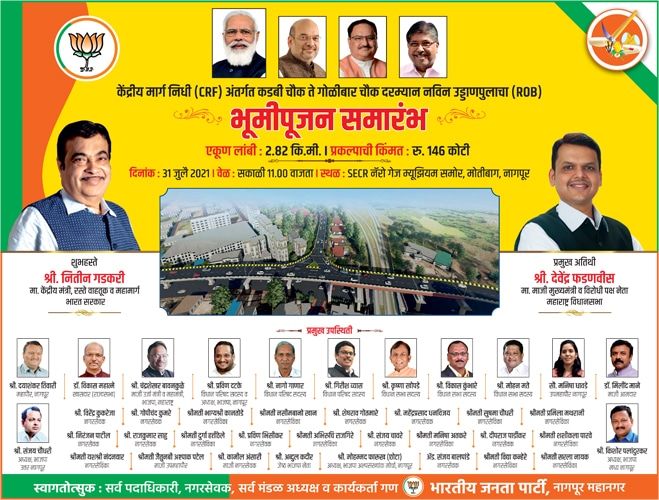 The city's bazaars have donned a festive look and are full of shoppers looking for all kinds of festival items. From colouful rangolis to attractive diyas, markets are flooded with a variety of items including Akash Diyas, idols of Goddess Laxmi, decorative stuff, sparkling lightings, and a lot more to meet the heavy demands of customers. For the puja preparations, the supermarkets here are seeing a huge demand in garlands, rangoli colours and diyas. Rush at garments shops is to be seen to be believed. These shops at various market places have been thronged by one and all to buy attire of their choice befitting the grand celebration of Festival of Lights.
Besides, sweet shops are also selling all varieties of sweetmeats. Many purchase dry fruits like cashew nuts, almonds etc. People like to give dry fruits as gifts to their near and dear ones.
Diwali festival begins with Dhanteras. This year, Dhanteras is falling on October 25 and all roads will lead to markets for special purchase. The day ushers the beginning of five-day Festival of Lights. And the markets too have braced to welcome an array of customers, be it middle-class or the elite of the city.
Dhanteras or Dhanatrayodashi falls on the 13th day of the lunar phase or Krishna Paksha in the month of Kartik. While Dhan means wealth, Trayodashi means the 13th day. There is a popular belief that buying gold and silver on this auspicious day brings prosperity. And the prospects of prosperity were indeed seen and believed as well at ornamental and other markets in massive rush. The day is considered the most auspicious day for shopping. Purchasing of gold jewelleries, coins, silverware, silver coins, brass (peetal), steel utensils, broom, electronics items, books such as account books, diaries, crockery, auspicious symbols like swastika and many more items on Dhanteras brings good luck in a person's home and life.
In a bid to woo customers on Dhanteras, the city markets are all decked up in multi-coloured lights and decorations. Traders have filled their shelves with latest goods and are making all efforts to meet the demands of customers