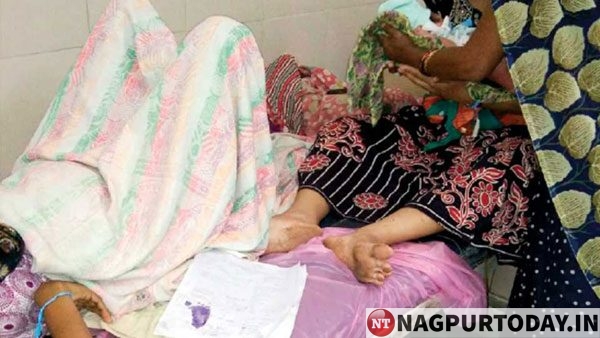 Nagpur: The shoddy affairs being run in the Government Medical College and Hospital (GMCH) in the hometown of two stalwart politicians have again got exposed. In the Labour Ward of the GMCH, two pregnant women were found sharing one bed together, according to a report in Sakal newspaper.
The Labour Ward of GMCH is always crowded by expecting mothers. The Ward has 180 beds but over 350 pregnant women have been admitted. Despite demand, the number of beds has not been increased although the number of patients is increasing day by day. Now, two women share one bed together in an uncomfortable position. The beds too are in dilapidated condition due to overuse, the Sakal report said.
The report further said that the Labour Ward wears a decent look whenever a minister or Dean visits the ward. Bed sheets are cleaned, changed, red blankets arte in place, everything is place. But at other time, the Labour Ward of GMCH tells a sordid tale. Unhygienic , dirty, foul smell greet the visitors to this ward.