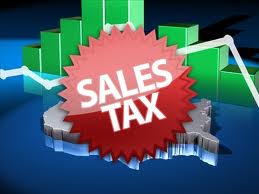 Nagpur News: The Nagpur Sales Tax Department got a shocker when they raided a cement shop to recover the VAT but the shop turned out to be a jewelers shop thus, the mismanagement and improper functioning of the department came to fore. Sales Tax Officials raided a shop of a jeweler 'Pappu jewellers' in Chandrapur to recover VAT of Rs 1,97,50,000 on the sale of Rs 15 crore cement. A team of Sales Tax department raided the shop on April 12 and started checking the accounts. The shop owner Pappu Lunawat, who was in a state of shock with the raid, asked the officials the reason of this raid.
The owner got another shocker when the reason was revealed by the officials. He then informed the officials that he is a jeweler and has no connection with cement business. Realizing their mistake, the officials left from there ordering the jeweler to come to the Nagpur office.
The owner, Pappu Lunawat, said that this raid caused defame to his business and humiliation. He said that the sales Tax Department has initiated the raid without proper knowledge of the details. He also informed that a cement dealer of Warora Haji Noor Mohammad had bought silver coins from Pappu a few days ago. He made check payments. The accountant of Haji Noor Mohd mistakenly wrote the VAT details and number of Pappu instead of Noor Mohd, thus instigating the raid.
He alleged that Sales Tax officials did not conducted proper investigation in the case and humiliated him in the business circle. He said that officials should confirm the details before raiding any shop.
Sales Tax officials were remained unavailable to comment on the issue.