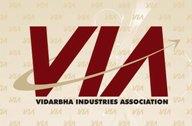 Nagpur News:  N H Shivangi, Regional Officer MPCB will inaugurate the Half Day workshop on "Market Development of Concentrating Technologies [CST's] for process Heating & Cooling Applications in the Industrial sector' with focus on concentrating solar technologies with Vikas Jain Joint Director of Industries as the guest of honour at VIA Hall today 10th July at 10.30 a.m.
The programme is being organized by VIA and PricewaterhouseCoopers Pvt. Ltd along with Ministry of New & Renewable Energy with support from UNDP.
The objective of the workshop is to create awareness enhancement and capacity building in respect o f CST, and provide support for pilot demonstration in industries. Under this project financial support is available to the extent of 30% of the project cost or bench mark cost whichever is lower from Ministry of New & Renewable Energy, Govt. of India and Rs 4 lakhs or 15 lakhs upto a limit of 10% of the project cost for replication and demonstration projects as the case may be from UNDP.
The event will be inaugurated by N H Shivangi Regional Officer Maharashtra State Pollution Board and Vikas Jain Joint Director Industries GOM, will be guest of honour at the inaugural session. The technical session will see presentations from MEDA, PwC and various technology suppliers of CSTs.
Industrialists and entrepreneurs from Textiles. Paper Dairy Rubber Chemicals & Fertilizers etc can take advantage of the workshop says a press note issued by Sudhir Paliwal Chairman Science and Technology Forum